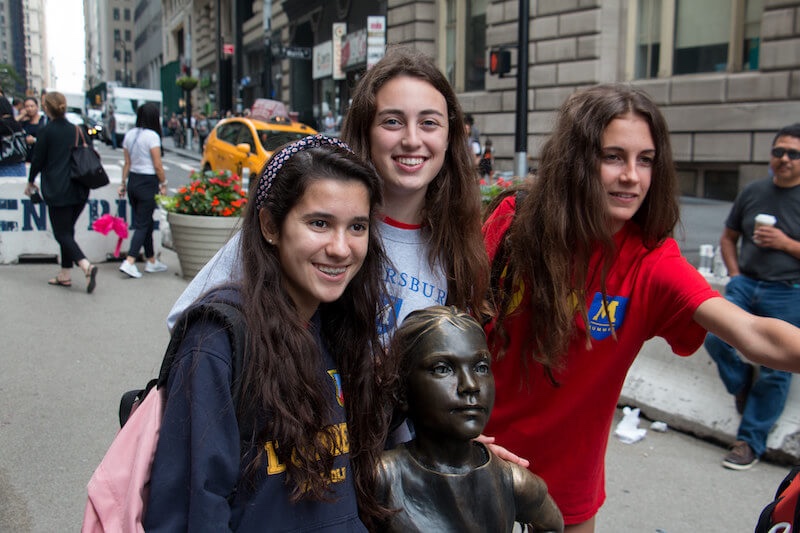 In our effort to bring good content to as many people as possible the text in this blog post has been machine translated so please excuse any mistakes. Thank you!
As a parent of an international student, one of the best things you can do for your child is to get them into a summer ESL program. There are many American programs designed just for international students who don't have English as a first language. These programs offer the best learning environment because:
· They are in the summer where your child can spend the time in the USA
· A native English speaker will teach the prgram
· Your child will also get a fabulous summer aboard which can help their chances eventually at higher education
So, is your child is in grades 9-12? Then enroll them in one of the best summer school programs in the USA. Sign them up for the Mercersburg Academy ESL summer camp for international students.
The ESL Summer Camp for International Students
The Mercersburg Academy ESL program is unlike most other ESL summer programs. Their program does not only focus on learning English in a classroom. They also incorporate excursions and recreational activities.
The campus is in Pennsylvania on over 300 acres. It has all the facilities needed for sports, theatre activities, and most of all, fun. Your kids will be in a modern housing facility with air conditioning and private shower areas.
Students get an intensive English as a second language experience. This is paired with a fun-filled summer of entertaining activities. Excursions can include visits to cities such as Washington to introduce students to US culture and schooling. Plus, there are plenty of activities such as football, soccer dance, visual arts, etc. to keep them active and entertained.
Enroll in a Summer 2018 ESL Program for International Students
Mercersburg Academy has taught students from over 40 countries worldwide. If your son or daughter has basic English skills and you want them to improve, then enroll them in this summer 2018 ESL program. The class sizes are small so that each child can get a better learning experience.
So, if you are between grades 9 – 12, they can prepare for the TOEFL and prepare for college or American boarding schools the right way.
What are you waiting for? Learn more about Mercersburg Academy and sign up today for the Summer 2018 ESL+ program for international students.