South Seattle College - A Harbor for International Students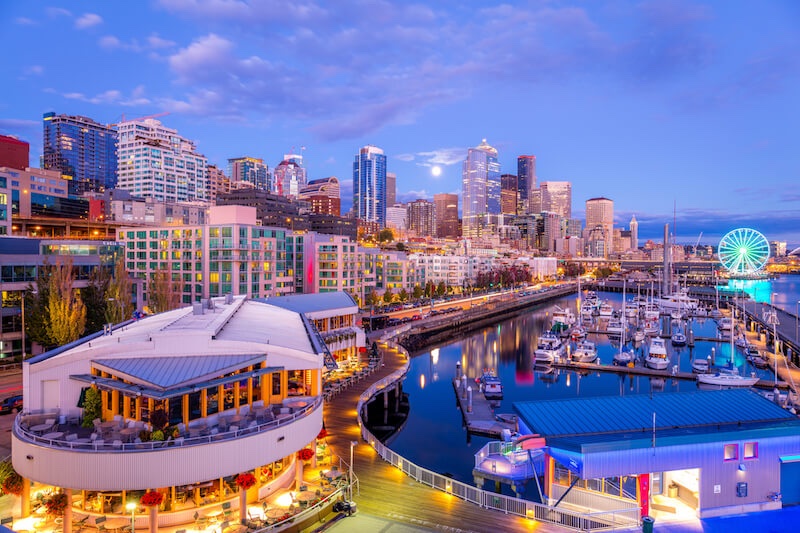 South Seattle College is the perfect example of American charm and hospitality. As an international student at South Seattle College, you will be in place that you can call home.
South Seattle College has a strong international student body. And those students find a great harbor amongst their fellow American students. The campus is located on a beautiful 87-acre hilltop property in Seattle, Washington. You will have a great Campus, excellent teachers, and comprehensive programs. SSC's students are in the right place to meet their life and work goals.
The Affordable Start to University in the USA
We know that cost can be a factor when you are looking for a good university. But, South Seattle College's first two years of study is one of the lowest tuition costs in the US. And once you complete those first two years, you can transfer to one of the many SSC partner 4-year universities. You can then finish your final two years for a university degree.
South Seattle College is an accredited two-year college. You can trust that their partner universities are also of high standards to complete your higher educational goals.
More Reasons to Study at South Seattle College
Studying in Seattle at SSC can be immense fun for you as a student. You will have smaller class sizes for a better learning experience. Plus, you also have many options for programs from which to choose. And even better, you do not need IELTS or TOEFL for admission.
You will be on a beautiful campus just minutes away from downtown Seattle and Alki Beach.
Ready to get started?
Open Registration for Summer and Fall classes begins May 21, 2018 at South Seattle College.
Get all the information you need about applying to and attending South Seattle College. They're ready to help you achieve your educational and career goals.