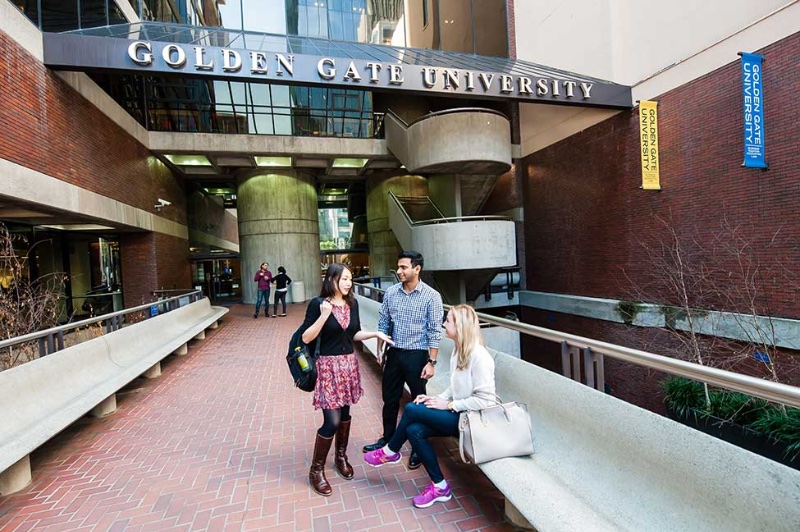 In our effort to bring good content to as many people as possible the text in this blog post has been machine translated so please excuse any mistakes. Thank you!
Get your career on track with a Master of Science in IT Management in only one year from a top-ranked graduate school in California. Time is money. And being able to get a Masters in one year from one of the premier American graduate schools is ideal for career advancement at all levels.
Let's look at the opportunity presented to improve your IT managerial qualifications at the Golden Gate University in California. You should read this as soon as possible because the deadline for applications is July 9, 2018 if you want to start graduate school this summer.
Why the MSc in IT Management at Golden Gate University?
In today's globalized world, information technology is a crucial element for business success in all spheres and industry. With a strong management background and sound IT principles, one can easily advance in their career or get a great start at a lucrative business career in a variety of industries.
Studying information technology management at Golden Gate University puts you at a distinct advantage. Not only are you studying at one of the most respected graduate schools in the state, but you are also a part of a rich 110-year heritage for professional education are the highest levels.
This program is ideal for aspiring CIOs, CTOs, and IT Managers. With a distinct focus on helping managers bridge the gap between business and IT, the Golden Gate University MSC in IT Management program is clearly designed with a focus on business outcomes and applicable strategies for IT management and success.
The main campus is based in downtown San Francisco, California. As a student, you would be in the heart of the financial district for inspiring educational experiences. If you transitioned straight from undergraduate to the MSC, Golden Gate offers weekly career seminars to help you move on from graduate school. Plus, the program provides support for Optional Practical Training (OPT) employment as part of creating work-ready graduates with strong managerial skills.
Ready to Move to California for Graduate School?
Ready to take your career forward? Head to California for the 1-year MSc program from Golden Gate University.
If you want to expand your IT career choices with an MSc in IT Management at one of America's top graduate schools in California, apply today. The deadline is July 9, 2018, with a school start date for August 26, 2018. Learn more about how the MSC in Information Technology Management is structured and send in your application as soon as possible.