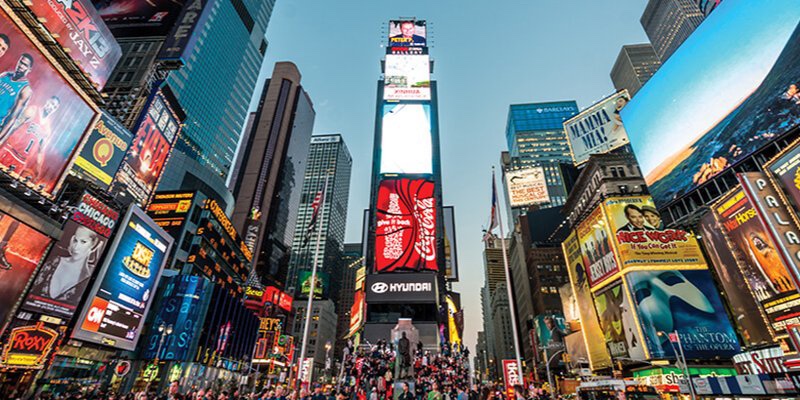 In our effort to bring good content to as many people as possible the text in this blog post has been machine translated so please excuse any mistakes. Thank you!
Start Your ELS Language Experience in New York
Learn to speak English with confidence through casual everyday conversation while exploring one of the most popular cities in the world. ELS Language Experience+ gives you the skills necessary to communicate in the real world, while you're out experiencing it. Whether you study for 3 hours, or 6 hours per day, you can find out what New York has to offer.
Our ELS/New York – Manhattan Center
At ELS/New York– Manhattan, our classroom goes beyond four walls. Located in lower Manhattan, the Center gives you access to unlimited cultural resources such as art, theater, dining, and shopping. Visit famous New York landmarks like the Empire State Building, Broadway, Times Square, Fifth Avenue, Rockefeller Center, the Statue of Liberty, Central Park, Wall Street, and so much more!
Great Things to See and Do
Statue of Liberty/Ellis Island: The statue, a massive gift from the people of France, is a very popular tourist attraction.
New York Shopping: You can shop for almost anything, from clothing and artwork, to books, gourmet food, jewelry, accessories, and furniture, in New York City.

Museum of Modern Art (MoMA): MoMA, the first museum devoted to the modern era, showcases the work of masters such as Matisse, Picasso and Van Gogh.
Your Manhattan Adventure Awaits