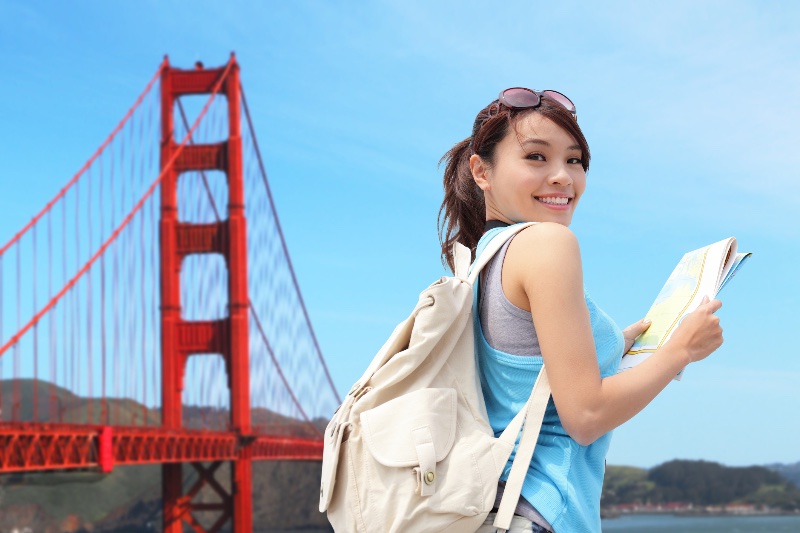 In our effort to bring good content to as many people as possible the text in this blog post has been machine translated so please excuse any mistakes. Thank you!
Do you want a fun summer program that also adds great value to your life? Then enroll in the University of San Francisco Summer Intensive English Program.
Studying English in the USA is one of the easiest ways to get better at speaking and writing English. Plus, you can enjoy improving your language skills even more when you study in a fun and vibrant city such as San Francisco, California.
Who is this program for?
The programs are designed for both students and professionals looking to improve their English language competencies. With programs such as English for Professional Purposes and Academic English, you can join a course that will meet your goals.
More than just an English program
Change the World From Here. That's the motto of USF. This means that all their programs and courses are made to help you make a change in the world. At USF, you will get the foundation to learn about caring for yourself, others, and your community.
Studying in California
In San Francisco, you can visit the iconic Golden Gate Bridge, ride the renowned cable cars and tour colorful and intriguing Victorian-style houses. There is just so much to do in San Francisco for the summer that it could be one of the best trips of your life.
Don't Miss Out. Enroll Today
If you are looking for a trip that can double as fun, informative, life-changing and educational, then enroll for the summer at the University of San Francisco.
We will see you in San Francisco.