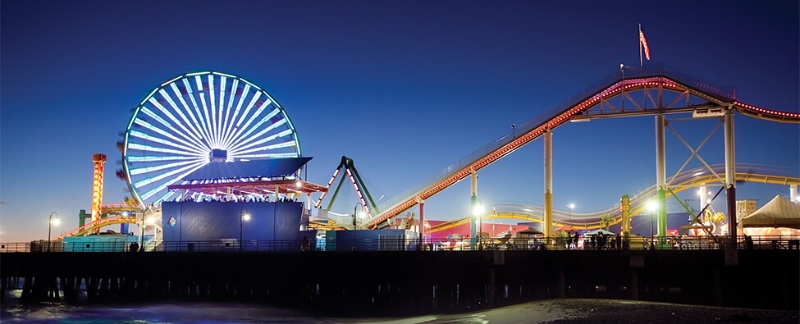 In our effort to bring good content to as many people as possible the text in this blog post has been machine translated so please excuse any mistakes. Thank you!
Start Your ELS Language Experience in Santa Monica
See more in Santa Monica
An English-learning experience of a lifetime is waiting for you in sunny California. Improve your English-speaking skills while immersing yourself in a U.S. state filled with sandy beaches, non-stop entertainment, breathtaking vistas, and dazzling culturally diverse cities.
The ELS Language Experience+ program enables you to create a flexible schedule – study for 3 or 6 hours per day, and stay in Santa Monica for as many weeks as you like – leaving time for what's most important: exploring your new city and having fun while practicing your new English skills.
Our ELS/Santa Monica Center
ELS Santa Monica is located in downtown Santa Monica, next to the artists, theaters, shops, and open-air restaurants of the Santa Monica Promenade. The city is famous for its palm tree-lined walkways, breathtaking sunsets, mild climate, and friendly atmosphere. Visit the famous Santa Monica Pier, or enjoy outdoor sports like surfing, skateboarding, biking, and swimming.
Great Things to See and Do
Santa Monica Pier: This wooden wharf is home to eateries, shops, an indoor merry-go-round, an arcade, a roller coaster, and a giant Ferris wheel.
Santa Monica Bike Path: Ride your bicycle from Santa Monica into Venice Beach and Marina del Rey.
Third Street Promenade: Stroll along these pedestrian-only city blocks of retail stores, entertainment, dining, and commercial and residential space.
Your Santa Monica Adventure Awaits