South Seattle College - Where You Meet Life and Work Goals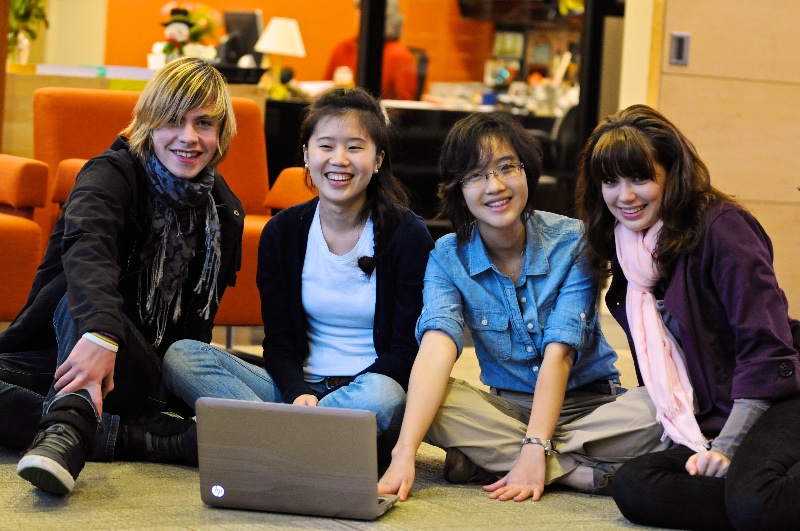 The USA has one of the largest international student population in the world. And over 500 of those international students are at South Seattle College. With a diverse student population, South Seattle College aims to prepare its students to meet their life and work goals with quality learning experiences.
South Seattle College offers college transfer AA and AS degree programs, Running Start for high school students, professional and technical certificate and AAS degrees, non-credit lifelong learning classes, professional development courses, and International Student Program. A moderate teacher/student ratio at South translates into personal attention for each student. Faculty members are exceptionally well qualified in their subject areas and are truly interested in helping each student achieve success.
They offer the right degrees and certificates to match your goals, whether you are just starting your higher education, looking to advance your career or try a new direction.
South provides opportunities to:
complete the first two years of a bachelor's degree program or get your bachelor's here on campus in our new BAS program or from one of their University partnes.
to train for rewarding careers in an abundance of professional/technical programs (more info)
update job skills or change careers
complete high school (more info)
improve basic skills (more info)
South Seattle College is one of the four colleges in the Seattle Colleges, a group of colleges offering bachelor's degree programs, professional education and training, and technical programs. They offer continuing education studies as well as high school completion programs.
The college is located in West Seattle, in Washington State on a beautiful, spacious and safe campus, near Alki beach and minutes from downtown Seattle.
Built on an 87-acre campus, it offers multiple programs for academic improvement. The campus also offers many options for students to get involved in co-curricular activities. Plus, it is fully equipped with all the necessities for a full college experience.
They are devoted to providing a diverse student population the opportunity to meet their educational and career goals.
As a seaport city located on the US west coast, Seattle is one of the fastest growing major cities in the US. Seattle has been home to some of the biggest names in a variety of industries. Boeing set up their aircraft manufacturing center in Seattle. Amazon was started in Seattle. Microsoft established a name for itself in the region.

With such a quality history, it is quite understandable why you would wish to study in Seattle. It offers you an opportunity to enjoy the fast-paced city life and the slower paced higher education on campus.
Also known as the Emerald City, Seattle is known for its lush evergreen forests which surround the city. So, you have the best of both worlds to enjoy as you advance your higher education studies.
Ready for More?
English as a Second Language
Registration is NOW OPEN for Spring Quarter 2018!