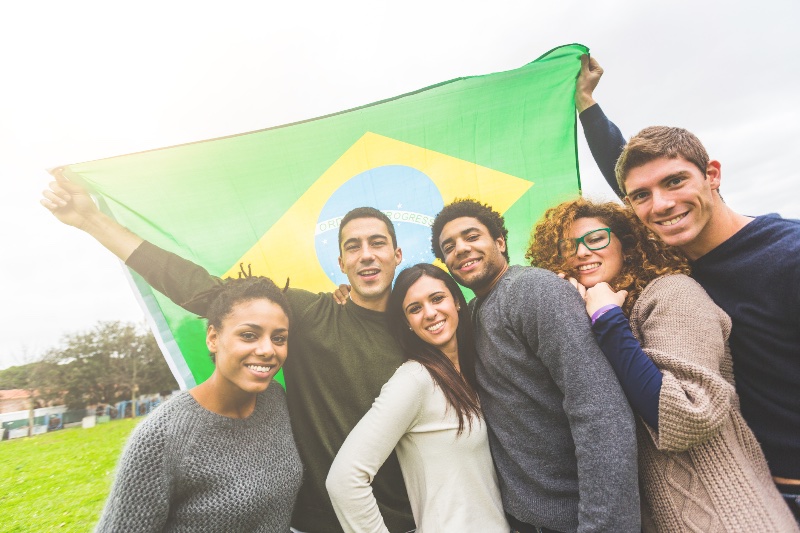 In our effort to bring good content to as many people as possible the text in this blog post has been machine translated so please excuse any mistakes. Thank you!
Participate in Latin America's biggest educational fair where you can meet and talk to US schools representatives.
Para você que sonha aprender um novo idioma no exterior,esta é a sua chance de encontrar o curso ideal e se jogar em uma aventura cultural pelo mundo! Participe da feira estudantil "Salão do Estudante" e converse com os representantes das principais instituições de ensino do Estados Unidos na maior feira de cursos no exterior da América Latina!
The International Student Fair Rio de Janeiro 2018 is part of a comprehensive higher education recruitment tour through Brazil. The fair is the most popular study abroad event in Brazil. Thousands of students come to this fair every year in order to discover study options at top schools South America, Europe and the United States. Among the exhibitors are language school, research universities, graduate and business schools from over 40 countries worldwide.
Find your Education Fairs in South America on the map
Students will get to meet with the finest international colleges, universities and business schools. During the event, students can engage in one on one sessions with university, college and business school representatives, discussing program options and scholarship possibilities.
International Student Fair Rio de Janeiro Brazil - Event Program
3 March 2018
Centro de Eventos do Colégio São Luis
6 March 2018
Education Fair in Rio de Janeiro - Copacabana
7 March 2018
Education Fair in Rio de Janeiro - Barra
13 March 2018
Hotel Pestana
15 March 2018
PCU Event Center
17 March 2018
Hotel Four Points by Sheraton
For more Education Fairs, click here.