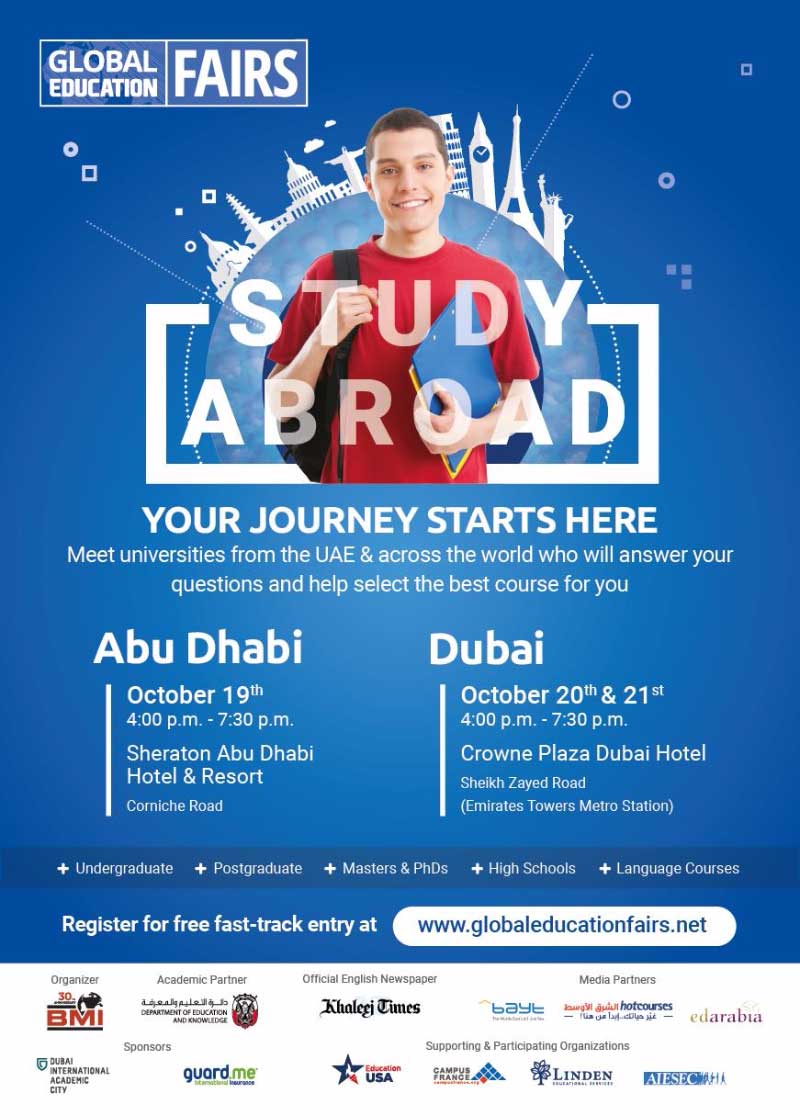 In our effort to bring good content to as many people as possible the text in this blog post has been machine translated so please excuse any mistakes. Thank you!
BMI's Global Education Fair will be in Dubai on Oct 20-21.
Learn more here.
You can pick up a free Study in the USA magazine at the fair!