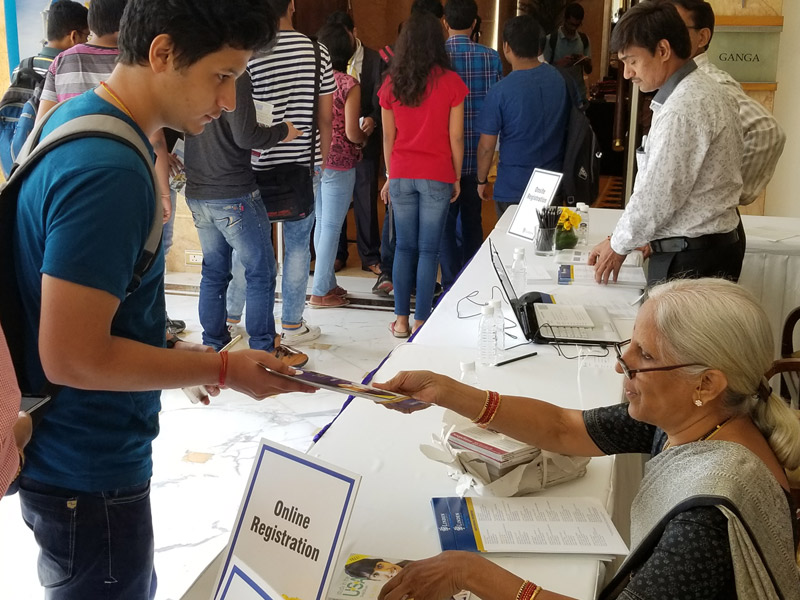 In our effort to bring good content to as many people as possible the text in this blog post has been machine translated so please excuse any mistakes. Thank you!
Students visit the Study in the USA table at Linden India Tour fairs.
To find out where Study in the USA will be this fall, visit our International Education Fairs page.
Study in the USA magazines were available at the following fairs in India:
Delhi: Aug 27
Ahmedabad: Aug 30
Mumbai: Sep 2
Bangalore: Sep 3
Hyderabad: Sep 6
Chennai: Sep 9