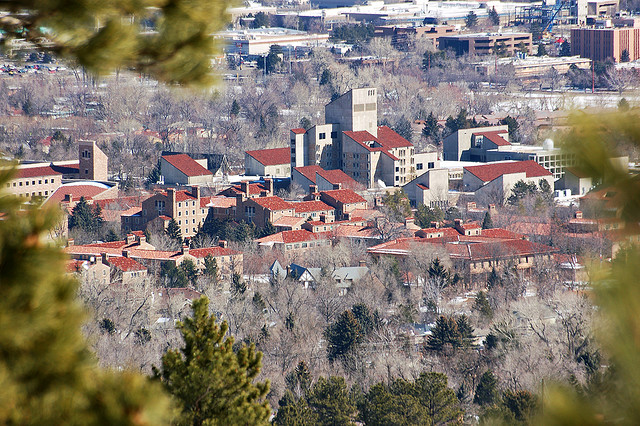 In our effort to bring good content to as many people as possible the text in this blog post has been machine translated so please excuse any mistakes. Thank you!
[caption id="attachment_231" align="aligncenter" width="640" caption="University of Colorado, Boulder. By J Lannone"][/caption] School has begun and the numbers are flowing in; international student enrollment is up at many U.S. universities. Kansas State University degree programs have been attracting students from countries such as China, Saudi Arabia, and Korea. Assistant Provost,Kristine Young stated:
"What is most exciting about our international enrollment is that it has now more than doubled since 1997 -- the first year K-State began its international student recruitment initiative. We're thrilled our efforts have been meeting with success in such a short time, and we plan to continue recruiting students from all across the globe"
Other universities seeing a 
rise in international student enrollment
are 
Washington State University
, which saw a 45 percent increase in their international student freshmen class, and the 
University of Colorado, Boulder
. Director of International Education, 
Larry Bell
:
"Students from around the world help expand classroom discussions, expose domestic students to future potential business and research partners, and contribute in a very positive way to the local Boulder community."
With continued recruitment, now is the time to begin your dream of studying in the U.S.A.