From South Seattle College: You Are Welcome Here!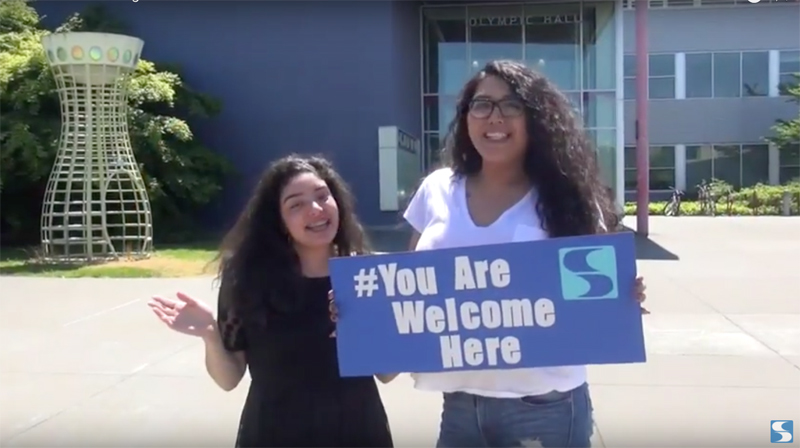 At South Seattle College, we're proud that our campus is diverse, friendly, safe and committed to student development. In partnership with US Higher Ed, we're joining the You Are Welcome Here campaign as a welcome message to our international and immigrant students from around the world. Use #YouAreWelcomeHere to demonstrate your support for internationalization across our campus community and across the country.
Watch South Seattle College international students say 'You are welcome here' in their native languages in the video below.