From University of Illinois at Chicago: You Are Welcome Here!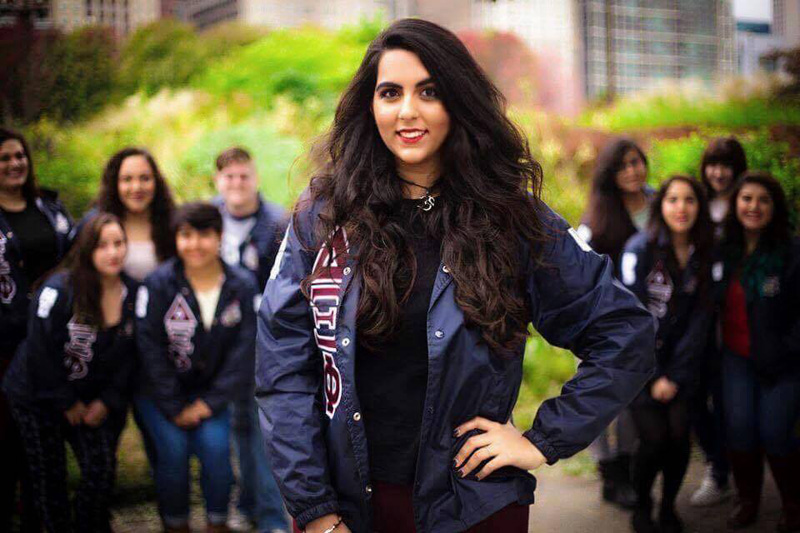 Kirti Kewalramani
Recognized as one of the most welcoming and diverse college campuses in the United States, the University of Illinois at Chicago (UIC) is a truly global research institution.
This is where leaders are born
As their contribution to Study in the USA's You Are Welcome Here series, the University of Illinois at Chicago is sharing the stories of UIC international students Kirti, Rajaa and Harish.
Kirti
Although she grew up in the bustling city of Bangkok, Kirti Kewalramani was initially overwhelmed by the sights and sounds of Chicago.
"I thought my biggest accomplishment was just getting to the UIC campus," she explains. "Now as a senior looking back, I realize that it was just the beginning of endless opportunities ahead."
A Political Science major, Kirti got involved with UIC Greek Life and was elected to Vice President of the Delta Xi Phi Multicultural Sorority chapter on campus. She is dedicated to their mission, which focuses on the advancement of women through higher education and increasing multicultural awareness. She also found time to intern with the Illinois Senate Democratic Victory Fund, an opportunity that she discovered through UIC Careers. After meeting with several key members of the Illinois Senate, she soon found herself working on the election campaign for Senator Tom Cullerton.
"The journey to Chicago transformed me from a wide-eyed freshman into an experienced political staffer" Kirti says. "I still have a long way to go, but UIC has opened new opportunities and moved my career in the right direction".
Rajaa
Growing up in Saudi Arabia, Rajaa Abdullah Alsanea was desperate to learn how to read, but not for the usual reasons.

"I fell in love with words at a very early age," she says. "A written word—even better, a typed and printed word—is the most powerful and influential form of expression. I knew I wanted to influence the world with my words one day."
Rajaa graduated from the UIC College of Dentistry is as a practicing endodontist. But it was her passion for words that led to her acclaimed best-selling novel, "Girls of Riyadh." She has also been named among Arab Business' Power 500, Woman of the Year by Al Arabiya news channel, and Cultural and Intellectual Figure of the Year by Elaph – a top Arabic online newspaper.
Rajaa also received the prestigious University of Illinois Alumni Achievement Award for her contributions to the UIC campus. During the ceremony, Alumni Association President and CEO Loren R. Taylor told the audience that these stories inspire us and enhance the legacy of the University of Illinois at Chicago.
Harish Patel
Harish
As a student with family roots in India, Harish Patel faced pressure to study medicine in the United States.
"So as you already heard, my last name is Patel. So obviously I came to UIC to become a doctor" he says with a smile. "But now I'm selling Fair Trade vests and studying Urban Planning."
During his UIC graduate research for the South Asian American Policy Research Institute, Harish found time to become a founding member of Chicago Votes and teach a seminar class on Youth Engagement in a Globalized World.
But it was during a trip to see his family in India that would change his life forever. He saw the rapid transformation of India first-hand, and was shocked to learn of the massive number of suicides in local farming communities due to the financial debt created by genetically modified seed programs.
"Our clothes, like our food, come from farming" he explains. So he teamed up with his UIC friends and contacts made back in India to launch IshiVest, a fair-trade, chemical-free ethnic clothing company that donates 10% of all profits to sustainability efforts in India and the U.S. Within the first 30 days, he received 366 financial backers and clothing orders from 18 countries.
"That said, I don't believe that I'm unique in my desire to make change here at UIC" he says.
Check our blog, Facebook and Instagram pages every Friday for a new You Are Welcome Here post.