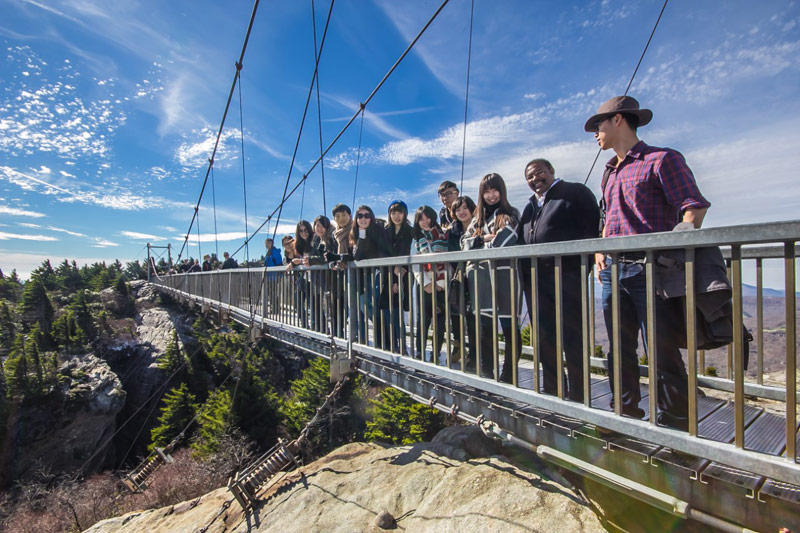 In our effort to bring good content to as many people as possible the text in this blog post has been machine translated so please excuse any mistakes. Thank you!
English Learning Institute students touring Great Smoky Mountains National Park.
Located in the heart of the Silicon Valley of the East Coast, Raleigh, North Carolina, the English Learning Institute (ELI) is only a few minutes' drive from world famous universities like Duke University, UNC Chapel Hill, and NCSU. Over two hundred multi-national companies have either headquarters or research centers nearby in the Research Triangle Park (RTP). International students will have plenty of opportunities to immerse in campus life or network with high-tech professionals while attending the Academic English Program (AEP).
Info on ELI in Chapel Hill, North Carolina.
English Learning Institute students hiking in The Great Smoky Mountains.