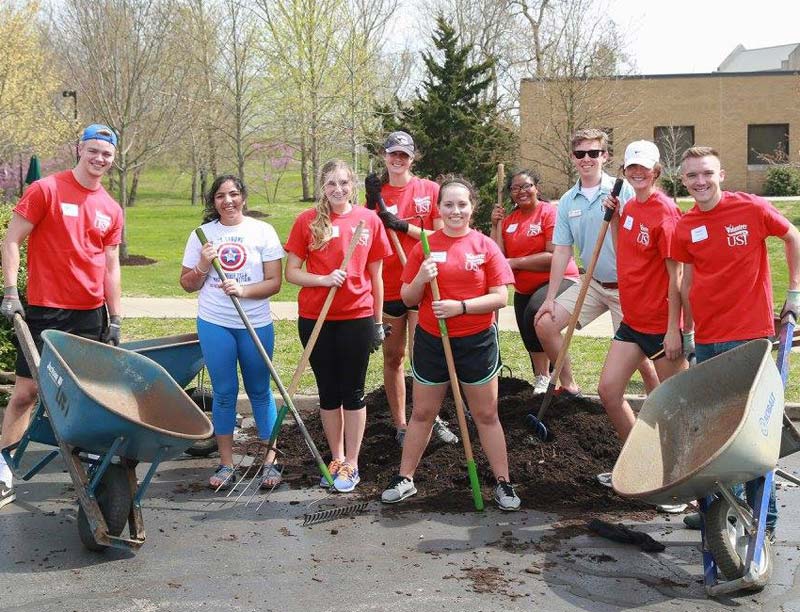 In our effort to bring good content to as many people as possible the text in this blog post has been machine translated so please excuse any mistakes. Thank you!
From University of Southern Indiana Intensive English Program (IEP):
"IEP students and staff really dig what they do!" Every April USI students, faculty, and alumni work side-by-side to clean up the campus and make it beautiful for May graduation ceremonies.
Information on University of Southern Indiana.