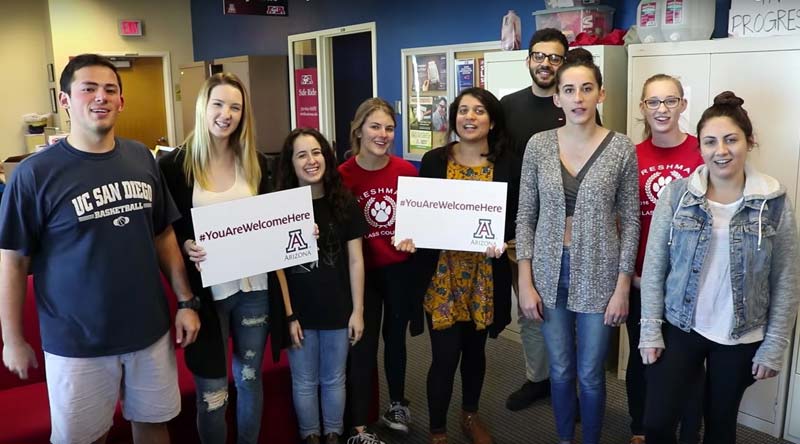 In our effort to bring good content to as many people as possible the text in this blog post has been machine translated so please excuse any mistakes. Thank you!
The Office of Global Initiatives welcomes you to the University of Arizona. #YouAreWelcomeHere.

With a host of programs and partnerships worldwide, and more than 50 international visitors and scholars at any time during the year, the University of Arizona is proud to currently enroll 3,948 international students from all over the world.
Watch the University of Arizona Center for English as a Second Language #YouAreWelcomeHere video below.