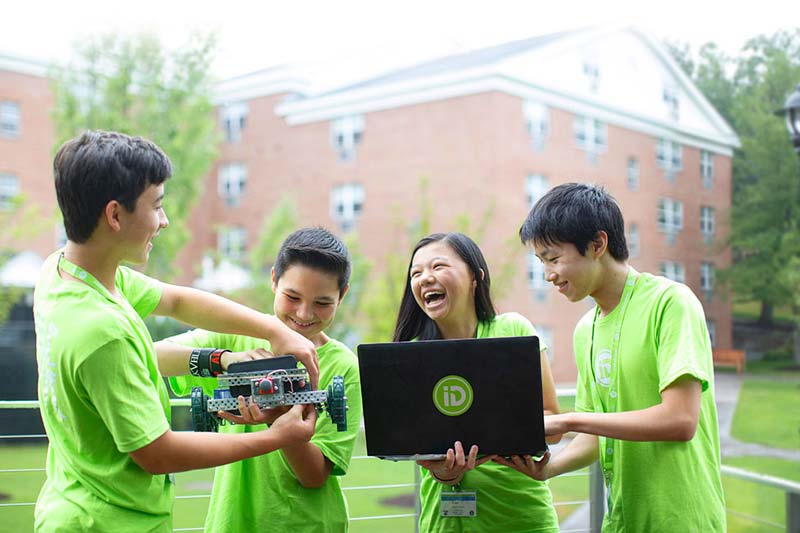 THIS SUMMER:
Learn Technology at a Prestigious U.S. University
iD Tech is offering weeklong and two-week program sessions June–August. Students age 6-18 can choose to stay for one weeklong session or spend the entire summer with iD Tech. Overnight stays are available at most locations, with the option to stay for an Ultimate Gaming Weekend.
iD Tech is a powerhouse provider of tech education. Areas of study include coding, robotics, video game design, virtual reality, cryptography, 3D printing, engineering, and more at Stanford, MIT, and 150+ top U.S. campuses. In each session, students explore a top campus, create an impressive project, meet new friends, and build important STEM skills that last long after summer ends.
Summer computer camps, which include iD Tech Camps, iD Coding & Engineering Academy, iD Game Design & Development Academy, Alexa Café, and iD Tech Mini, are held at an unparalleled lineup of over 150 prestigious campuses in the USA. West Coast summer camps are held at distinguished universities like Stanford and UCLA. Midwest summer camp locations include Northwestern and Macalester. On the East Coast, summer STEM programs can be found at MIT, Columbia, and Emory, to name a few.
iD Tech on their faculty:
Our Instructors are top notch! Whether they are Computer Science majors from Stanford University or Virtual Reality gurus from Princeton University, they all share the same passion we do. They empower our students every summer and inspire us all to be the best!
Enroll today: use code StudyUSA2017 for $100 off per week.
Go here for 2017 campus locations, tuition, and course availability.
Watch the video "One Week at iD Tech Camps" below: