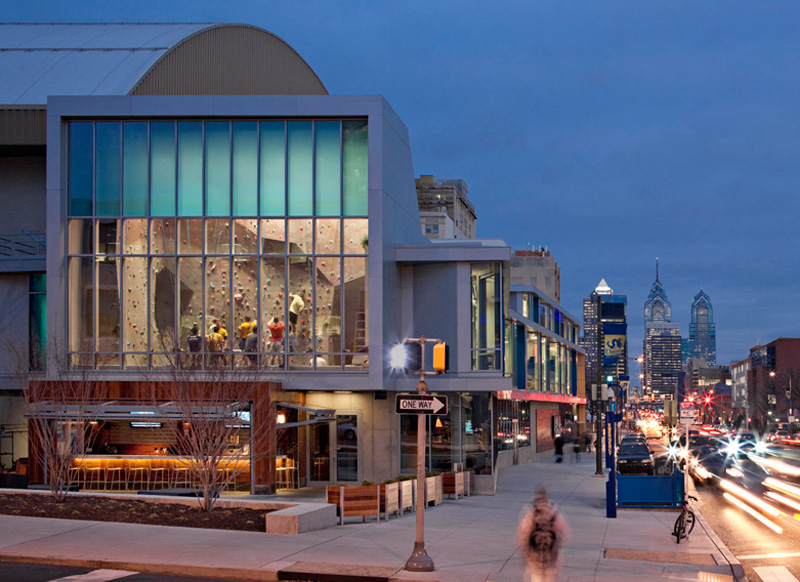 In our effort to bring good content to as many people as possible the text in this blog post has been machine translated so please excuse any mistakes. Thank you!
The Drexel University Recreation Center

Founded in 1891, Drexel University is one of the largest private universities in the country with over 25,000 students. Located on three separate campuses around Philadelphia, Pennsylvania, Drexel is ranked in the top 100 universities in the United States by US News and World Report. Drexel values experiential learning, innovation through technology and use-inspired research with over 200 degree programs within 15 colleges for students to choose from.
On-campus at Drexel
Student Life: With more than 350 student organizations, meeting other students is easy and exciting. International students can find clubs they want to join by contacting the Office of Student Organizations. Drexel encourages on-campus involvement to enrich the student experience and gain interpersonal and time-management skills to prepare for the future.
Ice skating near the Drexel campus
Drexel University is committed to giving back to the community it calls home. The Lindy Center for Civic Engagement helps students participate in community service at Drexel, which can involve everything from feeding the homeless to cleaning up the environment. This is great way for international students to make a difference at Drexel.
Independence Hall
Being in the heart of Philadelphia gives Drexel students access to the many great attractions of the city. Students are surrounded by American history and can visit Independence Hall and the Liberty Bell. With hundreds of restaurants, shopping options and all kinds of exciting nightlife, including free outdoor movies at the Walnut Street Dock, there is no shortage of fun in the city.
Outdoor movie night at the Walnut Street Dock
Athletics: The Drexel Dragons have 18 sports teams, participating in everything from basketball to soccer. With over 9,000 students participating in recreational sports annually, being part of a team at Drexel is a great way for international students to have fun and make new friends. Students looking for other ways to stay healthy have access to the university's 18,000 square foot gymnasium with a jogging track, multi-purpose work out room, climbing wall, exercise studios and more.
International students at Drexel University
A Well-Rounded Education: Drexel gives every student the opportunity to succeed in whatever area of study they are pursuing. The university is known for having several highly-ranked programs, including media arts & design, business, computing and nursing and health professions programs.
Drexel also encourages students to gain practical knowledge in their area of study. The Drexel Cooperative Education Program helps students find full-time work in practical, discipline-specific jobs related to their field of study. With the potential to have 18 months of real-world work experience, Drexel students can gain valuable industry skills and make meaningful connections through the program.
Drexel is also committed to making international students feel welcome and comfortable. To ensure their transition sets the student up for success, the office of International Students and Scholars Services (ISSS) will assist you during the application process and throughout your time at the university.
Moving In: Before the moving to Philadelphia, students will need to decide what living situation is right for them. Drexel offers six on-campus housing options for incoming undergraduates, but 70 percent of Drexel students live off-campus. Students planning to live in an off-campus apartment will need to find a safe location in close proximity to the university. ApartmentSearch.com is a great resource for students moving to a new area – especially one as large as Philadelphia. You can use the website to search for an apartment based on distance from the campus location, while also showing the cost of living, local restaurants, the length of your commute and more. If your apartment is unfurnished, furniture rental is an economical and hassle-free way to furnish your home. CORT, the leading provider of furniture rental in the U.S., furnishes thousands of student apartments with everything from beds and sofas to housewares and electronics – all with affordable rental package options.
When deciding where to study in the United States, international students should take the time to think about their academic goals as well as the setting they would enjoy living in. If Drexel University has the degree program you are interested in and you enjoy an exciting city atmosphere, this may be the perfect school for you!
Yu Wu is a native of Nanjing, China, and works with universities and education organizations at CORT Furniture Rental to help international students and scholars settle in faster when studying in the U.S.
You can find out more about Drexel University here.