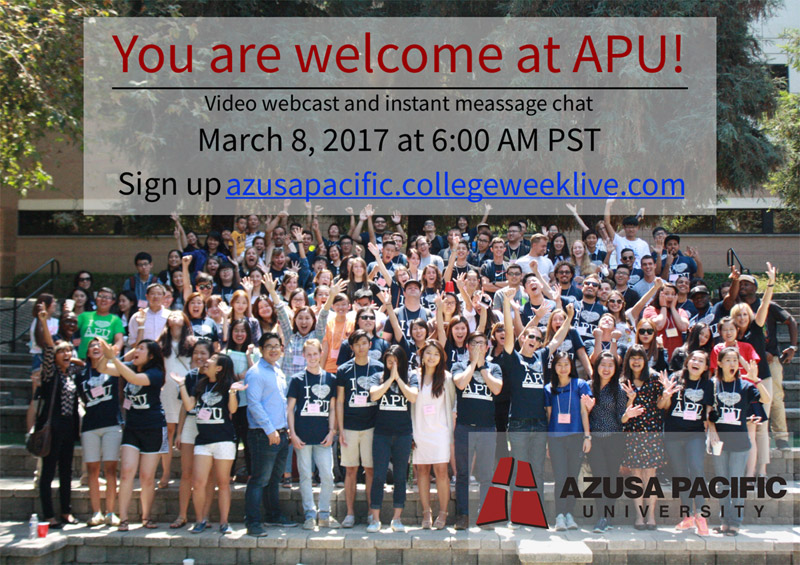 In our effort to bring good content to as many people as possible the text in this blog post has been machine translated so please excuse any mistakes. Thank you!
You are welcome at Azusa Pacific University!
Video webcast and chat on March 8, 2017 at 6:00 AM PST.
Hear from the President of Azusa Pacific University and current students on how we welcome international students. You will also hear from our Director of International Student and Scholars on how to get a visa to study in the USA!