Why did you decide to study in the USA?
For professional development.
How did you choose your program?
Because a professor from the program came to my country and showed me how wonderful this program is. It has an excellent reputation. The teachers also have great methods and always offer excellent course materials. I love the supportive environment and how we take care of each other. This place is special because of all the possibilities it offers to grow and contribute with others.
What do you like best about studying here?
The best is that I get prepared and learn how to coexist and evolve in a multicultural community.
What do you miss most about home?
My family and friends.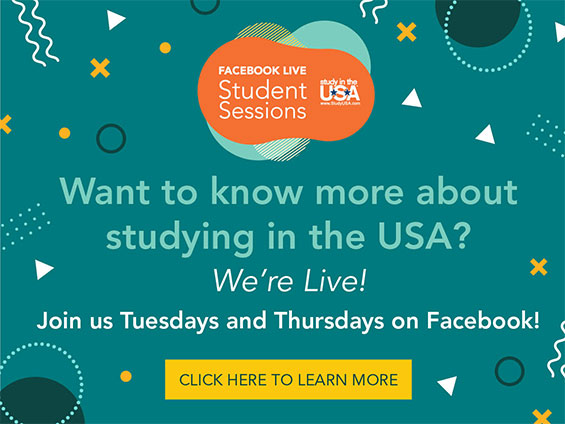 How long have you been studying here? How has your English improved? How has this program helped you to handle future study at a U.S. university?
One year and a half. My English has improved tremendously. I feel more confident now when talking and writing. It has been a great experience and I feel ready to multiply it wherever I go.
What was your biggest surprise about U.S. life and education?
How expensive and demanding they can be.
... your biggest disappointment?
Not being able to share more time with colleagues and friends out of the school to talk about how we feel and our experience, since we have little free time.
How have you handled:
... language differences?
I have enjoyed language differences. I learn from them and understand life better.
... finances?
I came with a great scholarship and so far I have managed. But, I find it challenging.
... adjusting to a different educational system?
It has taken some time, but it is rewarding to have the possibility to learn from this system and contribute to it.
What are your activities?
I belong to the African and Caribbean Students association and the Sigma Delta Pi association which promotes Hispanism.
How easy or difficult is making friends in the USA?
I consider myself very good at making friends. I am very happy with the friends I have so far. I have made friends from the USA, Africa, Latin-America, Asia, Europe, etc. It is more difficult compared to how we do it in my country though.
What are your career goals? How is your U.S. education relevant to your personal goals and to the needs of your country?
This experiential learning would contribute to closing the gap by empowering myself from concrete experience to teach those who have only an abstract understanding of a topic while they are immersed in the Cuban culture and context. At the same time, this exchange would encourage my intellectual reflection and dialogue based on observation and practice immersed in the USA real life and context, which, in turn, will expand and deepen the original conceptualization of the idea of designing Spanish Language Programs Curricula for International Students.
What is your advice to other students from your country who are considering studying English in the USA?
That they should go and fight for it. It definitely pays back in all aspects of life.