Interview:
Joel Alex Roy, from India, is a graduate student majoring in Aerospace Engineering at the University of Dayton in Ohio.
Why did you decide to study in the USA?
I had received an offer to pursue an integrated bachelor's plus master's program, while pursuing my bachelor's degree at SRM University in India. This enables me to complete my undergraduate, as well as my graduate studies, within a period of five years.
Why did you choose the University of Dayton?
There's no better place to learn about aircraft than the birthplace of aviation. When I heard about the dual-degree program being offered by University of Dayton (UD) and SRM University, I immediately joined the program.
What do you like best?
There is a myriad of academic and extra-curricular opportunities at UD, which help students to become a better person, both academically as well as socially.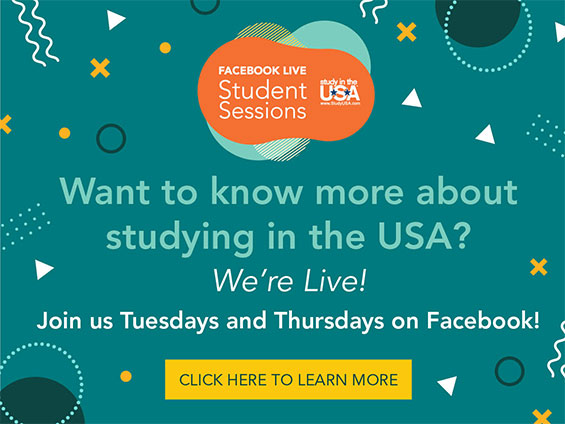 What do you miss most?
My family
What was your biggest surprise?
The best part is the relatively easy access to faculty and academic resources. There's a lot of flexibility in courses.
... your biggest disappointment?
I haven't had any disappointments.
How have you handled:
... language differences?
I haven't faced any differences in language since I was brought up in an English-speaking background.
... finances?
My parents paid for my personal expenses for the first semester. During the second, I took an on-campus job to manage my expenses.
... adjusting to a different educational system?
Back home, I was used to studying in an educational system oriented primarily towards theoretical knowledge. The system of education here has a good balance between theoretical and practical knowledge.
What are your activities?
I'm a member of the UD International Club. We often go for trips to restaurants, parks, and other tourist spots in Ohio.
How easy or difficult was making friends?
I haven't faced any difficulty in making friends; people are warm and friendly. As a member of UDIC (UD International Club), I get to make more friends every semester.
How relevant is your U.S. education to your personal goals and to the needs of your country?
I wish to research and develop low-cost, reusable spacecraft launch mechanisms. U.S. is the only country that has utilized reusable launch vehicles. I've been able to learn a lot under the guidance of professors with years of experience in this field.
What is your advice to other students who are considering a U.S. education?
The United States is a good place to build an academic career and build cross-cultural relationships. It's one of the best options for students who wish to pursue their studies abroad.