Interview:
Verena Rojas, from Bolivia, attends Marianapolis Preparatory School in Connecticut.
Why did you decide to study at a boarding school in the USA?
I decided to attend a boarding school in the United States because traveling to the United States made me appreciate both the American culture and lifestyle. I always saw the United States as a very innovative country.
Another reason why I came was because I am planning to do my undergraduate studies here.
Why did you choose Marianapolis Preparatory School?
What I was mainly looking for in a program was definitely the location. New England was the region with which I identify the most. I love the cold temperatures and I was excited to see snow for the first time. New England is a very special place; when I think of the northeast, I think of the birth of the United States. This is where it all began!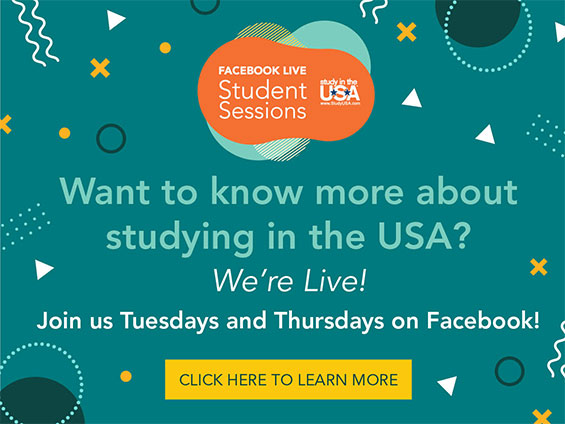 When it came to Marianapolis, I appreciated the kind and thoughtful response from the director of admission when I submitted my inquiry. It simply encouraged me to keep pursuing it.
What do you like best?
What I am enjoying most about my experience studying at Marianapolis is our sense of community. At the same time, I've been able to focus in a very committed academic environment. I am able to explore new frontiers through the courses and I am involved with friends from all around the world! I love that our school is accessible to several cities nearby, New York and Boston!
What I also like about studying here is that our teachers are very attentive to their students. All of them are truly passionate about what they do. Simply put, they inspire students to work harder.
What do you miss most?
What I miss about home is the unconditional love of my parents. I miss the times when we would sit down in the evenings to discuss and laugh about our day. I also miss the scent of freshly baked goods my mom and my aunts would make! I sometimes miss the sense of being downtown, too!
How has your English improved?
I have been an international student for about five months so far. Since my spoken English was fairly acceptable, I would say that the areas of writing and reading comprehension have improved most. I feel ready to pursue my future at an American university.
What was your biggest surprise?
My biggest surprise about life in the U.S. and the education here would be the awesome care faculty takes for their students. My dorm parents are people that I know I can trust.
Another surprise was the teachers' availability to students. Teachers will almost always be in their classrooms.
What are your activities?
I joined the Model United Nations club, and it was an experience like no other. I saw myself in the position of a real international leader solving real world problems. I enjoyed it so much, that I am actually considering searching diplomacy majors in college!
I also play varsity volleyball. Each of my teammates and coaches made a tremendous effort to make a season a good one. My favorite part was traveling all around the neighboring states, visiting different teams!
For next year, I enrolled in a trip to China! Our school offers several trips abroad each year. I am really excited.
How easy or difficult was making friends?
Making new friends in the USA is definitely easier than making friends back at home. I am not a shy person, so I guess that helps greatly! I found everyone is very friendly and easygoing. Being kind and confident creates a great first impression!
What will you remember most?
Visit Marianapolis Preparatory School...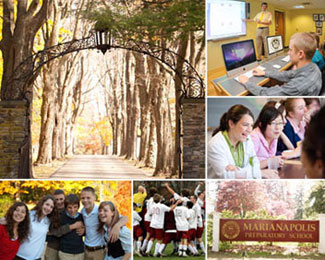 I will always remember the friendships that I've made and continue to make throughout the year. Also, the faculty that works persistently everyday, doing their best to make the school a better place for students. I will never forget taking jogs around the campus! It is beautiful throughout the four seasons of the year. It changes color and essence; it is simply mind blowing!
What is your advice to other students who are considering studying in the USA?
My advice to other students would be to work ten times harder than they do back at home. I believe Americans truly value dedication and effort. To be noticed here you have to demonstrate hard work and your desire for success. I would advise them to be stricter with themselves. Here, rules are imposed and strictly followed.