---
---
Engineering is quickly becoming one of the largest professions in the United States. There is no better place to study engineering.
There are many unique answers when posing the question of "How?" How does this chair hold me up? How is that I can talk on my cell phone or chat on the Internet with someone across the world? How did this water in my glass become clean? Although the answer to each of these questions is unique, there is one simple explanation for all of these questions: engineering.
No matter where you are in the world, the evidence of engineering is universal. Today, engineers are developing solutions and building the latest technologies for everything from smart phones to solving the world's most dire problems. The rapid pace of technology and the scarcity of natural resources have made the demand for engineers greater than ever.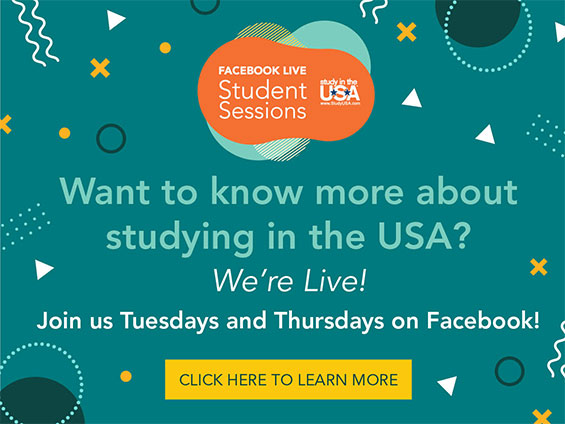 The motivation to pursue an engineering degree may differ from student to student. For some, it is the desire to have a successful and profitable career. Others want to bring advancement and a better future to their communities. Then there are students who are drawn to the field because they are naturally curious about how things work.
Your motivation may be unique, but your ambition to study engineering in the USA is not. Every year, more and more international students come to the United States to pursue undergraduate, graduate and doctorate engineering degrees. According to the 2010/11 Open Doors Report, 135,592 international students were enrolled in U.S. engineering programs. It is one of the most popular fields of study among international students.
You may choose to study engineering for humanitarian reasons or because you desire a financially successful career, but no matter your reasoning, know that your talents are in high-demand and you have the ability to change the world.
University of Arkansas - Microelectronics-Photonics Program

Imagine if a soccer team's jerseys were made of fabric capable of continuously monitoring and communicating athletes' breathing rates, heart rates and temperatures to the coaching and training staff on the sidelines. Imagine that this same material could also be used for a baby's mattress to help parents monitor their child.
Joseph Batta-Mpouma, a doctoral student, is working to turn this idea of smart textiles and exotic surfaces from mere fantasy to reality.
Batta-Mpouma studies in the University of Arkansas' Interdisciplinary Microelectronics-Photonics program and is a member of the Bionanotechnology research group at the Institute for Nanoscience and Engineering.
Microelectronics-Photonics is the study of micro to nano scale materials, processes, and devices for applications including: electronic circuits and components; sensors (electromechanical, physical, chemical and biological sensors); and light generation, detection, emission, and manipulation. This research space between traditional departmental-based programs is where science and engineering converge.
Another doctoral student in the microelectronics-photonics program, Morgan Roddy, recently won an award for his Solid-State Inflation Balloon deorbiter, which is a deorbit system for CubeSats, a class of small satellites. Deorbit systems are important because international agreements dictate that any spacecraft must deorbit within 25 years to mitigate the accumulation of space junk.
Batta-Mpouma, Roddy and other microelectronics-photonics students are innovators who work across disciplines, making discoveries that will power a better tomorrow.
South Seattle College (SCC)
South Seattle College (SCC) has a long and rich history of training Aviation Technicians. The aviation program began in the 1930's as Edison Technical College and transformed into the South Seattle College program in 1968. After completing this program, students are equipped with the training and skills necessary to become an Aircraft Maintenance Technician.
According to the U.S. Department of Labor Occupational Handbook 2016-2017 Edition,
"Overall employment of aircraft and avionics equipment mechanics and technicians is projected to grow 5 percent from 2016 to 2026, about as fast as the average for all occupations. Employment growth will vary by occupation."
At South Seattle College, student technicians are trained in an industry-like setting on the main campus and in a hangar facility at King County Airport (Boeing Field). Recently, Boeing donated a Pratt & Whitney 777 engine, the largest kind in the fleet, to the Aviation Maintenance Technology (AMT) program, the first engine that Boeing has ever donated to a college. In total, South's AMT program has 13 aircraft and 70 engines to provide students with a hands-on learning experience in the classroom. Students learn how to keep an aircraft in peak operating condition by performing maintenance and inspections required by the Federal Aviation Administration (FAA).
Classes focus on experiential learning and small class sizes ensure personalized one-on-one education from experienced instructors.
After completing the two and half year program, students are certified to take the FAA Airframe and Powerplant (A&P) exams and then go on to work on any aircraft in the world.
As a certified Aviation Maintenance Technician, graduates use their transferrable skills in many employment settings, such as:
Airlines - international, national, and/or regional
Air Cargo Fleets
Air Taxi / Charter Fleets
Corporate Aircraft Fleets
Helicopter Operators
Aircraft Repair Stations
Research and Development Organizations
NASA
General Aviation (Fixed Based Operators or FBO's)
Manufacturers (aircraft, engine, parts)
Federal Aviation Administration
State and Local Government Agencies
The A&P certificate is also recognized in many other fields, including but not limited to elevator repair, appliance repair and power companies.
Pierce College
Pierce College in Lakewood, Washington may be smaller than four-year universities, but their engineering program is no less challenging. Engineering students at the community college spend the first two years of their bachelor's degree gaining a solid foundation by mastering engineering concepts and methods using the principles of physics and the tools of mathematics.
Like many other U.S. engineering programs, students at Pierce can specialize their degree in multiple areas: civil, mechanical, aeronautical, materials, electrical, computer, chemical or biomedical. Small class sizes at Pierce College allow students to receive individualized attention from the very beginning when they're completing the highest levels of mathematics and physics and in later courses in Statics, Dynamics, Mechanics of Materials, and Thermodynamics. This is an important difference.
Often in the first or second year, students struggling with difficult engineering concepts feel lost and lose confidence. In a smaller class, instructors can quickly identify and respond to the student's needs.
"My goal was always to teach at the college level in a technical program. I just love being able to help students reach their academic potential," explains Kenneth Schroeder, Engineering Department Coordinator and Professor at Pierce College.
When students have completed their two-year associate degree at Pierce they then transfer to university, entering as third year students. Pierce College graduates are regularly accepted directly into engineering departments at the University of Washington, Washington State University and other institutions in Washington State. International students have also gained admission to Purdue University, Rutgers University, the University of Idaho, University of Oregon, and the University of California.
Arizona State University
"The higher education in the U.S. is the best – it is the highest level of education a student can receive," stated Octavio Heredia, Associate Director of Global Outreach at Arizona State University's Ira A. Fulton School of Engineering. It is no secret that the United States provides one of the best higher educational systems in the world, but in terms of engineering programs, it is the access to research that draws many international students to the U.S.
"Students are looking for great research. They want access to it. ASU exposes them to research at the very beginning," explains Heredia.
Students at Arizona State University, near Phoenix, do not have to wait until their junior or senior years to start working with advanced research and developing projects. The curriculum has been designed so that students will begin to feel and think like engineers on day one. Foundational courses in theory are balanced with classes and projects that challenge students to think critically and creatively. World-class faculty, including members of the National Academy of Engineering, National Academy of Science, as well as a Nobel Laureate, teach and motivate students. Many of the professors were once international students in the United States as well.
The Ira A. Fulton School of Engineering offers 20 engineering degree programs, such as Computer, Aerospace, Electrical and Biomedical. Bachelor of Science in Engineering, Master of Science in Engineering and doctorate degrees are available.
Outside of the classroom, students have access to engineering-tutoring services, personalized advising and internships. Students intern for companies like Boeing, Intel and General Dynamics. There are also many unique competition opportunities, such as Microsoft's Imagine Cup.
Recently, Arizona State University students' prize-winning invention earned them a spot in Imagine Cup's U.S. finals. Using cameras and touch-screen technology, the students built a device designed to help the visually impaired take notes in class.
The students' project is a perfect example of what engineering can do: help solve some of the world's greatest challenges.