By Ginger Abbot
College is expensive, regardless of where you study. In the U.S., tuition can cost hundreds of thousands of dollars, with the price of average out-of-state tuition reaching $43,280 last year. Still, millions of students from all over the world flock to America to attend university and earn a prestigious degree.
Therefore, if you want to follow in their footsteps and study abroad, you'll have to budget wisely. In a place where the currency may differ from your own and prices can be higher, financial planning is a must.
Here's how to budget for college in America so you don't have debt weighing you down when you graduate.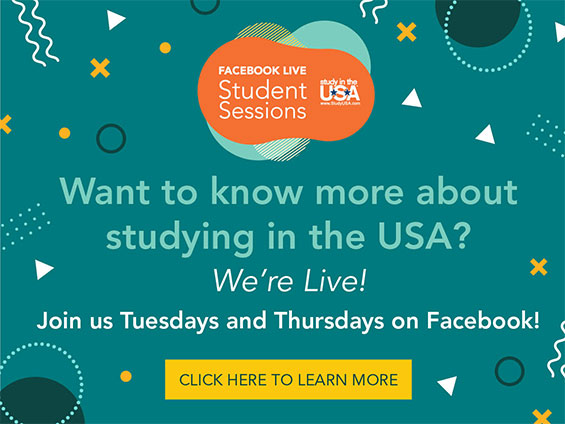 1. Apply for Grants and Scholarships
Many international students pay for college using funds from generous relatives. However, you can also score some free cash by applying for grants and scholarships. In many cases, good grades, high test scores, and evidence of community involvement will help you qualify for funding. Some even cover tuition, airfare, a living stipend, and health insurance.
You might also qualify for need-based scholarships and grants, depending on your financial situation. Of course, your options may be less extensive than those available to U.S. citizens, but there are opportunities nonetheless.
2. Tally Your Expenses
Once you figure out how much funding you'll receive from grants, scholarships, family members, and your employer, you can begin to tally your expenses. Your largest ones will typically include tuition, books, fees, room and board, utilities, and lab fees. However, smaller costs can add up quickly, too, so be sure to list miscellaneous things like transportation, food, coffee, parking passes, and extracurricular activities.
3. Cut Spending
Now that you have a better idea of your income and cost of living, you can effectively figure out how to budget for study abroad. Create a budget to help you live within your means and increase your savings by cutting unnecessary spending. Eliminate expenses like fast food, coffee, shopping, and premium streaming service subscriptions. Reevaluate your saving and spending habits on a monthly basis and update your budget accordingly.
4. Look for Discounts and Freebies
College towns love to offer discounts to students. Restaurants, book shops, movie theaters, and even some home goods stores often offer free items, admissions, and giveaways for those with a college identification card. Many participating businesses will display signage advertising discounts. However, your university may also maintain a list of stores that offer exclusive deals. Ask your adviser, roommate, or professor if they're aware of one.
5. Create an Emergency Fund
Even the most thorough budget can fail to cover unexpected expenses, which is why it's essential to create an emergency fund. Instead of siphoning 100% of your savings into a travel reserve, set aside a few hundred dollars to help pay for emergencies like car trouble, medical issues, and special occasions.
If you happen to have a furry friend, you might want to save even more. Pet emergency care is one of the most expensive things to budget for, and can cost thousands of dollars depending on what your animal requires. Consider purchasing pet health care insurance if your pal is prone to health issues.
6. Find a Budget State
Some public schools are far more affordable than others, particularly for international students who pay out-of-state tuition. Wyoming, New Mexico, North Dakota, Montana, and Mississippi offer the most affordable college tuition, while Rhode Island, Vermont, Massachusetts and other states on the East Coast have some of the most expensive. Do your research before choosing a school, and remember that tuition will play a major role in how to budget for international college.
Don't Forget Your Roots
As exciting as it is to attend college in a different country, you'll always remember where you came from. The U.S. is only a temporary home — unless you choose to make it permanent after graduation — so remember to visit your family on holiday breaks and other occasions. Whether you want to go home or not, your family will probably expect a visit every now and then, so don't forget to include travel expenses in your international student budgeting strategy.