Why did you decide to study in the USA?
I felt the need to improve my English for several reasons — to get a better job and to know another culture — because I think it is important to speak various languages. So the best way to learn another language is to go to the country where it is spoken.
How did you choose your intensive English program?
Texas is near to my country, so it is easy to get here. Austin is the "capital of live music" in the world, and I love that. Also I did research, and it is one of the most secure cities in the United States and that is something important. Having decided those important points, I started my research about English programs. I found the University of Texas has a great one with amazing teachers, it is located downtown near to everything, and the campus is really beautiful.
What do you like best about studying here?
I learned a lot about cultures around the world thanks to the program, and that is something awesome. UT has this great sense of community that makes it easier to feel comfortable and surrounded by friends. We are also supported by our teachers and the Texas Global staff.
What do you miss most about home?
My family and the food, because they are things that you can not replace.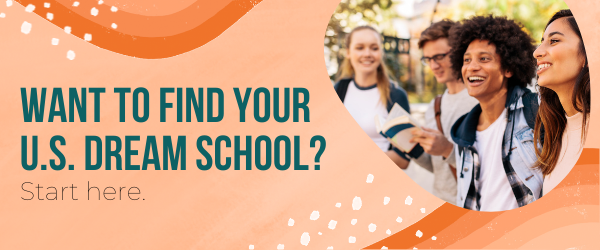 How long have you been studying here and how has your English improved?
I have studied here from January to August. My English has improved a lot, now I feel more confident and fearless when I'm talking and definitely when I'm listening. The program helps with any goal you want to achieve
What was your biggest surprise about U.S. life and education?
About life in Austin my biggest surprise was the people, I didn't think they would be so nice, polite, and friendly.
About education I am quite pleased, the system works, and although the books may need to be improved, the teachers are excellent and always available to help.
... your biggest disappointment?
I have to say, when classes in person were canceled by the pandemic, I was shocked and sad because I had only been in the university for 3 months and thought that I had a lot to know still and that I would be missing.
How have you handled:
... language differences?
Speaking, losing the fear, the shame and accepting that it is a new language and being wrong is normal, it was my best way to handle the differences.
The hardest part is going to order food in a restaurant drive-through — it is so complex to understand them, and the little voice box does not help.
... finances?
This part has two sides. Before I came here to the U.S., I calculated everything I needed to buy right after I arrived, like books, notebooks, and things for college, so I had arranged that.
... adjusting to a different educational system?
Not as bad as I thought, actually was pretty easy because the program, the university, and the teachers make things easier than you think when you are planning to come here. So it was easy and fun.
What are your activities?
I really liked participating in the "WeChat Wednesdays" because I had the opportunity to practice the language with my classmates outside of class and in a more casual environment where I met more people from the program, plus there were cookies and lemonade.
How easy or difficult is making friends in the USA?
It is interesting, because I found it easier to make friends from other countries than American friends. I think because we are foreigners, it is easier to understand what it is like living out of your home country and we can share more things in common.
What are your career goals? How is your U.S. education relevant to your personal goals and to the needs of your country?
My goals in terms of my career are to have a good job wherever I live, not just to survive, but a job that I enjoy doing and can expand my horizons wherever I look. Having studied in the United States and especially at UT gives you more advantages when applying for a job because you speak another language and because you have more knowledge of the outside world. You are more skilled, creative, and empathetic, which makes you a good worker.
What is your advice to other students from your country who are considering studying English in the USA?
Being organized at the beginning is important. Choose well where you want to go and WHY you want to go to study and live here. Investigate the costs and the quality of life.
Also, be quite open to live experiences of all kinds because just as it is wonderful to live in another country, sometimes it is also very lonely. But if I can say something, it is that the experience is totally worth living, you learn a lot not only from your career, but life and living in general and it is knowledge that you can only acquire if you study abroad. Don't hesitate, do it! :D