Why did you decide to study in the USA?
The United States has the best higher education system in the world. I was tired of learning in China, then I saw a program sponsored by China Education Administration for studying in the USA. I followed through with the program and am now here to pursue my degree in arts management.
Why did you choose this particular college or university?
Columbia College Chicago has an excellent reputation for an education in the arts. I love its diversity and creativity. Most people respect who you are and your unique ideas.
Chicago is a city full of surprises — you can eat famous deep-dish pizza with blues music. The theatres here give me a lot of chances to experience world class performances, which has a big impact on my studies. Besides, Chicago has direct flight to where I am from, Beijing! If my family or I have an emergency, it takes only 13 hours to get back home.
The courses offered at Columbia are more practical than other universities. Other arts universities are more focused on fine arts or arts theory. Columbia teaches how to make art! Most professors at Columbia are well respected professionals in their fields.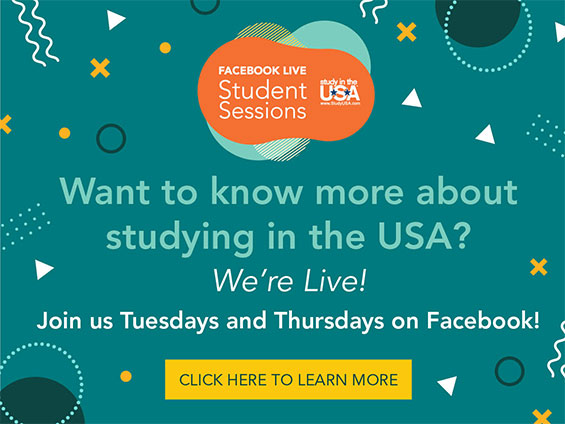 What do you like best about your program or university?
Practical: As I mentioned before, Columbia's program aims to increase students' abilities in creating or making arts.
Professional: Most professors at Columbia have excellent reputations and achievement in their fields. You get so many chances to network with industry professionals.
Creative: Individualism at Columbia helped me to be more creative than before. Professors respect your ideas and encourage you to go deep.
Challenging: Columbia encourages me to discover what my capabilities are. Although I am an arts management student, I still have the chance to take any science classes or other classes that I am interested in.
Accomplishing: Once you push yourself and work hard, you can accomplish anything.
What do you miss most about home?
Food is always my priority. Although a Panda Express is next to my dorm, the foods there aren't what I thought at first. I never had orange chicken or broccoli beef when I was in China. The foods are good, but it isn't my home flavor. Thankfully, Columbia has different groups or clubs for international students and minorities. The groups usually have their own field trips to the authentic restaurants. Columbia also offers culture week with cultural talks and minority foods.
What was your biggest surprise about U.S. life and education?
There is only one sentence I could say, I love it! There are always surprises about my life in the U.S. For example, I tried a lot of foods from other countries, making a lot of friends from different cultural backgrounds. My view has been changed a lot. I can see this world more comprehensively than before.
... your biggest disappointment?
Just like all things, there are two sides. The biggest disappointment about America for me is the American system. We have freedom here; we respect individualism here. However, the racism and xenophobia make me feel disgusted and insecure. I am glad that Columbia has a really good inclusive atmosphere, which offers me a freedom to academic success.
How have you handled:

... language differences?
At first, my English sucked. I could barely speak a full sentence. Besides, I have a strong accent. Columbia has a variety of programs to help international students overcome their language barrier. For example, Columbia has a learning studio that can help ESL students improve their English abilities. The learning studio offers grammar, voice and articulation trainings.
... finances?
I was very lucky that I earned a scholarship from China Education Administration (CEA). CEA pays my tuition. My family and I are responsible for the living costs and health insurance. It was challenging for me at first. However, after I got an on-campus job, everything went easier.
... adjusting to a different educational system?
I think there is a big gap between Chinese educational system. Chinese education talks about collectivism. On the other hand, American education talks about individualism. I can't say which one is better from my personal experiences. But I do believe that if you can be successful in one, you can also be successful in another.
What are your activities?
I have traveled a lot since I got to the USA. I like to travel to experience different cultures. With travel, you gain a clear picture of yourself and your own opinion. Columbia's location is ideally in the middle of America. It gives me a chance to access so many different cities.
How easy or difficult is making friends in the USA?
For me, it is easy to make friends in the USA. Showing others respect is always a good start to making friends, and not being afraid to talk with others. If they don't like you or you feel uncomfortable, the only thing you have to do is move on. They are not your friends. You will make a lot of friends here.
What are your career goals? How is your U.S. education relevant to your personal goals and to the needs of your country?
To be honest, I don't have a career goal for now. I am doing the best I can to explore what I want to do in the future.
What is your advice to other students from your country who are considering a U.S. education?
Being confident is always what I am suggesting to other students. There are a lot of differences between the USA and your home country. But, hey, this is the USA! Your creativity and differences are your biggest treasures! You have to have faith in yourself and your dream. Go for it!