It's not a secret anymore! Parents of U.S. high school students have known for decades that the affordable way to receive a bachelor degree in the United States is via a community college using the 2+2 plan. Now international students and their parents are learning about this approach too.
So, what is the 2+2 plan?
"2+2" refers to two years at a community college added to two years at a traditional university to equal a four-year bachelor degree.
How does it work?
You attend a community college for the first two years of a four-year degree program. At the college, you enroll in specific general education and pre-major classes. After completing the required college classes, you transfer to a four-year college or university. There, you will take courses in your major to complete the third and fourth years of your bachelor degree.
What is a community college?
A community college offers secondary school graduates an economical pathway to a bachelor degree. It is a higher-education institution that offers two-year degrees called associate degrees. Almost all of the college's courses are transferable, meaning that they meet the requirements for a bachelor degree. Therefore, students can easily move between a community college and a four-year school.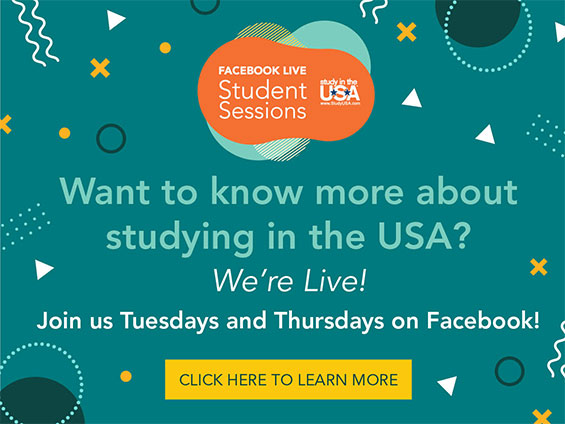 What are the benefits of a 2+2 plan?
The biggest benefit of the 2+2 plan is affordability. Tuition at a community college is typically one-half or one-third the tuition of a university in the same area. Most accredited community colleges are public and designed to provide low-cost tuition alternatives to families that live in communities surrounding more expensive universities.
To illustrate this, consider Grossmont College, a community college in a suburb of San Diego in southern California. The tuition for an international student for one year is about $8,000. This is half the approximate $19,000 tuition at nearby San Diego State University, and less than one-fifth of the approximate $45,000 tuition at University of California, San Diego (UCSD), just 35 kilometers away. Those first two years of your 2+2 plan will save you lots of money!
Nhi Nguyen is a Grossmont College international student who grew up in central Vietnam. Her family encountered financial challenges while Nhi was attending a U.S. university, and she could no longer afford to go there. So she moved in with an aunt in San Diego, California, and began attending Grossmont College. "I know it's a community college and not a university, but Grossmont College gives me much more than what I expected," Nhi explained. "In a small class size, you can easily talk to your professor, plus a lot of professors here are also teaching at a university, so what's the difference? If you're taking general education or lower division courses in a particular subject, and you're learning from the same instructors, it makes sense to go to a community college, which is a lot more economical."
Smaller classes
During the first two years at a community college, students can benefit from classes with a smaller number of students than university classes. Many courses have a maximum enrollment of 25 or 30 students. Professors can learn your name, find out if you need extra help, and give you more individual attention. You can get to know your classmates and practice participating in class discussions. By the time you transfer to the university, you will be a confident speaker, even if English is not your first language.
Contrast this with many university classrooms, which are large lecture halls with 300 or more students in attendance, and students can feel that they are just a number. Starting your education in a large class, you might not ever speak with your professor and you may feel intimidated to participate in discussions.
Transfer agreements and assistance
In many cases, it is easier to receive admission acceptance to a four-year university as a transferring community college student than as an incoming freshman. Most community colleges have transfer agreements with nearby four-year universities. For example, Grossmont College students regularly transfer to San Diego State University, University of California at San Diego (UCSD), University of San Diego, and UCLA to complete their bachelor degrees.
You can receive transfer assistance from a college's international student counseling office or a transfer center. Many colleges provide workshops throughout the semester to guide you in completing your university application. You will meet with counselors at least once a semester to ensure you enroll in the appropriate university-transferable classes and meet any required deadlines.
A place to call home
At a large university with many buildings, students can feel lost, and some universities have more than one campus. Typically, two-year colleges are smaller and more centralized. It is easier to feel a sense of home and belonging when you see your classmates in more than one class, in the cafeteria, or at a club. You can find your way around a small campus quickly and feel more secure. Community colleges strive to provide a supportive atmosphere for all students.
Now you know the secret to an affordable U.S. higher education: 2+2 = 4! You can choose from about 1,000 community colleges in the U.S. to begin your 2+2 plan.