College Can Be Very Expensive
Tuition, student fees, housing, transportation and textbook costs all add up quickly. There are some moves you can make to tamp down on certain expenditures such as food, transportation, and entertainment. Reducing these can help make the money you have stretch farther. Careful use of bank accounts and credit cards can also save you money. Another important way to save money is to comparison shop and look for sales and discounts on the things you buy all the time using a program called Student Advantage®.
Make a Monthly Budget
Tally up your monthly expenses and large one-time costs, such as lab fees and registration fees, and compare those to the money you have available from all sources.
Consider the tweaks you can make to reduce your monthly expenditures, such as adding a roommate to your apartment, ditching your car or taking full advantage of a student meal plan. Additionally, look for strategies to increase the money coming in, such as by taking a job on campus, tutoring fellow students or talking to the financial aid office about grants or loans, and don't forget about applying for scholarships.
For entertainment and lifestyle costs, check your university for on-campus amenities. Your campus may host movie nights, gym classes or sponsored outings, negating the need to pay for those entertainment costs yourself.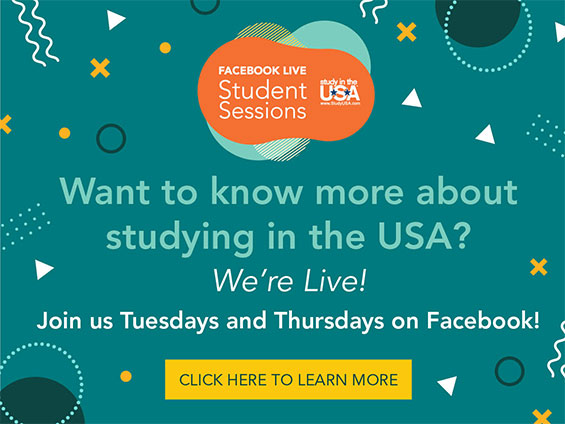 Banking Tips
When your budget is already stretched thin, the last thing you want to pay is fees for banking and credit cards.
Students are prime targets for pesky fees such as insufficient funds fees, overdraft charges, and interest charges. So, make sure to set up alerts with your banks to monitor your balances and ensure that you're not overdrawing. Some banks may offer student accounts that waive certain fees or require no balance minimums.
Be Careful with Credit Cards
Students using a credit card should treat it carefully. The credit behaviors you exhibit today will follow you for years to come. If the goal is to build up credit history, use the card for one or two regular monthly expenditures, such as gas, then pay it in full every month. The worst thing you can do is to carry a balance, which will cost you more in interest down the road.
Sales and Discounts
When you find a new clothing item, sports equipment, or household goods that you want, wait for it to go on sale before buying. Many times, retail store clerks will let know when items are going on sale. Using discount programs can help you save money on things you buy all the time.
Consumer Reports, one of the most highly regarded publications on advice for the consuming public, included the Student Advantage Discount Program in an article about great deals students should know about. Membership in Student Advantage costs $30 annually but can more than pay for itself if students take advantage of the hundreds of dollars of savings it can unlock at stores, restaurants, and attractions around your campus and nationwide in the USA. Perks include a $100 travel credit to use on member hotels at over 700,000 locations and 10 percent off Greyhound bus fares.
Plan for Quick Getaways
Shorter breaks like Thanksgiving, spring break or even three-day weekends might not be realistic or cheap enough for you to fly back home. After all, you'll probably only have a few days at most to stay with your family. If your dorms are closed during breaks, you can take advantage of the fact that you're studying abroad and explore the neighboring states on a fun trip or stay at the home of a new American friend from school.
Talking to your friends early on and making plans for a getaway will help you determine a budget while staying organized. Student Advantage discounts are available all across the USA and can save you money on these trips.