Great news for you! The TOEFL iBT® test has been shortened by 30 minutes, to just 3 hours, with no changes to the overall test format or question types.
That's right. It's the same fair, reliable, preferred test, just with fewer questions in the Reading, Listening and Speaking sections. You can still finish the test in half a day with no need to return for a second day like some other tests require. With fewer tasks to complete and fewer questions to answer, you will be better equipped to improve your focus and performance.
Most important, the shorter TOEFL iBT test maintains its high standard of quality. An analysis of TOEFL iBT test taker performance data showed that the test could be shortened without sacrificing test quality or score validity. Given this data, and the feedback we've received from students, it is clear that shortening the test is in the best interests of our test takers.
Here is what you can expect on the four sections of the newly shortened TOEFL test.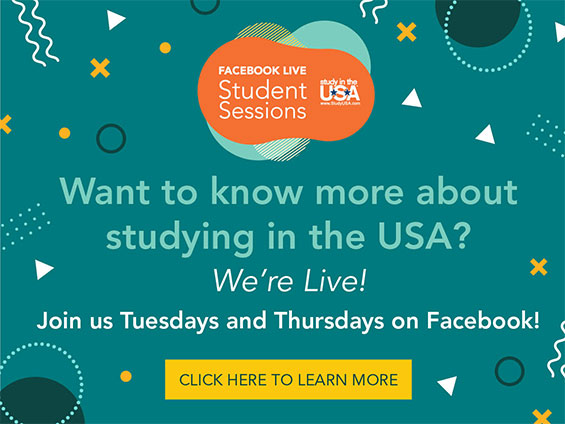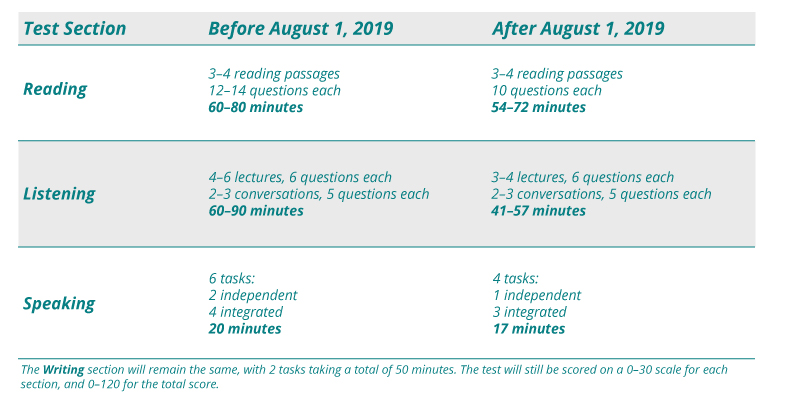 The test experience is shorter, and better
In addition to the test being shortened by 30 minutes, the TOEFL test experience has been improved in a variety of other great ways, including:
MyBest™ scores. This new feature allows you to showcase your top section scores from the TOEFL tests you've taken in the previous two years. With MyBest scores, you may be able to achieve the scores you need faster—and take the test fewer times—to meet the score requirements at the schools to which you plan to apply. With MyBest scores, you ensure that your best scores are always sent to admissions officers, and because of the reputation and high standards of the TOEFL test, you will stand out to universities when you apply.

Easier registration and account management. Now, when you log in to your account to register for the TOEFL iBT test, you'll enjoy greater functionality, an improved registration experience, easy access to test prep and more.

The TOEFL® Official App. Now, it's easy to manage all of your TOEFL activities from your mobile device. You can search for test centers and dates, register and pay for the test, access official prep resources, view your scores, and more. Get it on Google Play or Download on the App Store.
A few tips for test day
On test day, you want to be able to focus solely on your English-language skills. We have put together some tips to help you prepare for a successful, stress-free test day:
Bring an acceptable, valid form of identification (ID). The name on your ID must exactly match the name you provided at registration. Also, be sure to recheck your registration confirmation the day before the test and bring it with you to the test center.
Arrive at the test center 30 minutes early. If you're late, you won't be able to take the test!
You will be assigned a seat a few minutes before your start time. No mobile phones or other personal items are allowed in the testing room.
You can use the restroom at any time, but remember that the total length of the test is approximately 3 hours. The time clock does not stop while you are out of the room. There is a mandatory 10-minute break after the Reading and Listening sections of the test have been completed.
You can check out more information on what to expect on test day.
Take the test that gets you where you want to go.
No matter who you are, or where you live, the TOEFL test gives you the best chance to get into your top choice university anywhere in the world. Here are some other great benefits of taking the TOEFL test:
TOEFL scores can give you an advantage at more than 10,000 universities and other institutions in over 150 countries, including Australia, Canada, New Zealand, the U.S., the U.K. and all across Europe and Asia.
The TOEFL test is the most popular, most widely accepted English-language assessment in the U.S., giving you more choices in the U.S. for success.
More TOEFL scores are sent to Canadian universities than all other English tests combined.**
100% accepted in Australia and New Zealand. TOEFL scores are accepted by all Australian and New Zealand universities, and for all Australian and New Zealand immigration.
The TOEFL test has been the world's premier English-language test for more than five decades. More than 35 million people around the world have taken the TOEFL test and have opened doors to their futures.
The TOEFL test helps millions of students like you achieve their dreams of studying abroad. And now that the test experience has been made even better—with a shorter test, MyBest scores, and more—there's never been a better time to take—or retake—the TOEFL test. Give yourself the advantage. Take the TOEFL test.
*Source: Source: Survey of 107 admissions officers at Canadian universities.