The TOEFL® test now has MyBest™ scores, a new feature allowing you to showcase your top section scores from the TOEFL tests you've taken in the previous two years. With MyBest scores, you may be able to achieve the scores you need faster—and take the test fewer times—to meet the score requirements at the schools in which you plan to apply.
What's more, admissions officers prefer MyBest scores. In a recent survey, 74% of admissions officers said they prefer to have MyBest scores on the TOEFL iBT® score report.* All score reports sent after August 1, 2019, regardless of test date, automatically include MyBest scores along with the traditional scores from your selected test date. And, as always, official TOEFL test prep materials are available to help you prepare.
"A growing number of institutions are acknowledging the value of seeing applicants' best section scores when they take a standardized test more than once," said Srikant Gopal, ETS's Executive Director of the TOEFL Program. "We also know that our test takers want an English-language test that helps them stand out to admissions officers. These changes provide a significantly better testing experience for students, while institutions can widen their pools of qualified applicants that meet their English-language requirements. It's a win-win."
With MyBest scores, you ensure that your best scores are always sent to admissions officers, and because of the reputation and high standards of the TOEFL test, you will stand out to universities when you apply.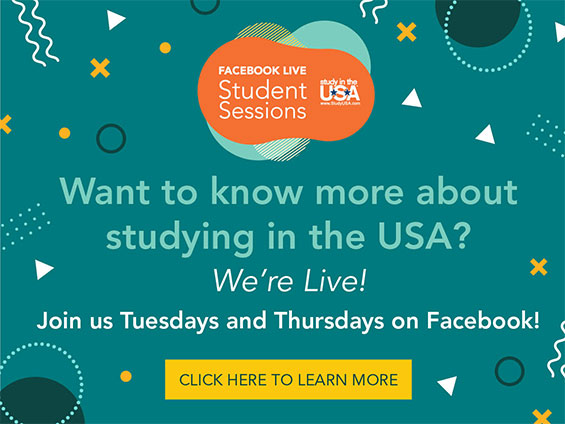 The test experience gets better and better
In addition to MyBest scores, the TOEFL test experience has been improved in a variety of other great ways, including:
A shorter test. The TOEFL test has been shortened by 30 minutes, to just 3 hours, with no changes to the overall test format or question types. It's the same fair, reliable, preferred test, just with fewer questions in the Reading, Listening and Speaking sections. You can still finish the test in half a day with no need to return for a second day like some other tests require. Most important, the shorter test maintains its high standard of quality. An analysis of TOEFL iBT test taker performance data showed that the test could be shortened without sacrificing test quality or score validity.

Easier registration and account management. Now, when you log in to your account to register for the TOEFL iBT test, you'll enjoy greater functionality, an improved registration experience, easier access to test prep and more.

The TOEFL® Official App. Now, it's easy to manage all of your TOEFL activities from your mobile device. You can search for test centers and dates, register and pay for the test, access official prep resources, view your scores, and more. Get it on Google Play or Download on the App Store.
Improve your scores and more
In addition to these test improvements, the TOEFL test has other great features and benefits that can help you view, understand and improve your scores.
Get your scores faster. Now, you can receive your scores online and by mail faster than ever:
View your scores online approximately 6 days after your test date
Get printable scores in PDF format 9 days after your test date
Scores are sent by mail 9 days after your test date (total delivery time may vary)
Getting your scores faster allows you to meet your admissions deadlines sooner so you can put your plans in motion quicker.
Retest sooner. The required waiting period between TOEFL iBT tests has been reduced from 12 days to 3 days, which allows testing on consecutive weekends, as available dates permit. This can give you more opportunities to test and help you meet urgent deadlines. You can still test as many times as you wish. On average, TOEFL iBT test takers raise their score 6 points when they take the test a second time, and nearly 10 points total when they take it a third time.
Understand your scores. Learn how to interpret your scores on all four sections of the test and see which sections you did best on and where you need to focus on improvement.
Improve your skills. Based on your score on each section, the TOEFL test offers you customized tips and advice to help you improve your English-speaking skills.
Tips for success on test day. Take our suggestions and arrive confident and prepared on the big day.
Take the test that gets you where you want to go.
No matter who you are, or where you live, the TOEFL test gives you the best chance to get into your top choice university anywhere in the world. Here are some other great benefits of taking the TOEFL test:
TOEFL scores can give you an advantage at more than 10,000 universities and other institutions in over 150 countries, including Australia, Canada, New Zealand, the U.S., the U.K. and all across Europe and Asia.
The TOEFL test is the most popular, most widely accepted English-language assessment in the U.S., giving you more choices in the U.S. for success.
More TOEFL scores are sent to Canadian universities than all other English tests combined.**
100% accepted in Australia and New Zealand. TOEFL scores are accepted by all Australian and New Zealand universities, and for all Australian and New Zealand immigration.
The TOEFL test has been the world's premier English-language test for more than five decades. More than 35 million people around the world have taken the TOEFL test and have opened doors to their futures.
The TOEFL test helps millions of students like you achieve their dreams of studying abroad. And now that the test experience has been made even better—with a shorter test, MyBest scores, and more—there's never been a better time to take—or retake—the TOEFL test. Give yourself the advantage. Take the TOEFL test.
*Source: Survey of 251 admissions officers at U.S. and Canadian universities.
**Source: Source: Survey of 107 admissions officers at Canadian universities.