Team leader Jacob Chang held a fund-raising sign at an Ohio State Buckeyes football game. Credit: Courtesy Jacob Chang.
BuckeyeThon, a charity event at The Ohio State University, attracts thousands of participants each year, all for the purpose of raising money for pediatric cancer research and treatment.
In an effort to foster more of a community among international students, first-year student Jacob Chang (majoring in computer science information) and second-year student Han Luu (majoring in biomedical engineering) decided to create their own group: the first ever official international BuckeyeThon team.
"We're going to organize this kind of team and try to bring different countries, different backgrounds, different cultures together to join the team and try to work toward a single goal, which is raising money for BuckeyeThon," Chang, who is from China, said.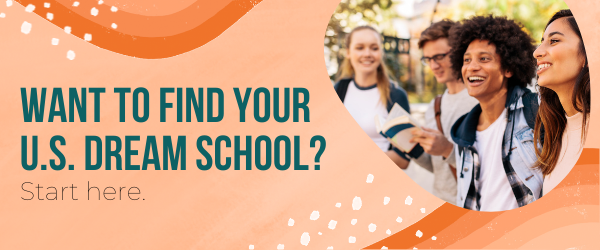 BuckeyeThon teams are established in November in order to raise money collectively. Team members also participate in a charity Dance Marathon in February.
Chang and Luu originally got the idea for their team from working with the International Student Council, a campus organization that aims to serve as a bridge between international students and the rest of Ohio State's population.
"In International Student Council we have different delegations, different international organizations, so the first time we discussed this, we wanted a team that represented the international students," Chang said.
Chang said he was interested in BuckeyeThon, the largest student-run philanthropy in the state of Ohio, but noticed there weren't many other international students who participated or even knew about the event.
"This is another problem because the international students don't really know what BuckeyeThon is and they don't know they have the chance to help all those children who have pediatric cancer," he said.
Due to the lack of involvement from their international peers, Chang and Luu weren't sure how well their idea was going to be received.
"Because it's our first year, and also our first time joining BuckeyeThon, it's actually pretty hard for us to reach out to students from different countries," Luu said.
Another major challenge for Luu was learning about the fundraising aspect of BuckeyeThon. She said she didn't know much about reaching out to potential donors, raising money or organizing a fundraising event. However, Luu was able to get help from her peers in the International Student Council.
"Because we are a part of the International Student Council, we have other students to ask, and they were doing the same thing [fundraising], so it was actually kind of nice," she said.
After learning more about the history, mission and cause of BuckeyeThon, Chang said they "started going to different organizations to try to bring people into recruitment."
In the end, Chang and Luu recruited 16 members. The team has raised more than $2,500.
"After we posted the link for the fundraising on Facebook, Instagram and other social media, we actually got a lot of funding from our friends and family," Chang said.
Chang said creating the team helped him navigate campus life as an international student. Upon first arriving to Ohio State — and America — he had many concerns.
"Before I got here, I was like, 'Well, I'm going to America as a foreigner, so I will be different than domestic students,'" Chang said. "So, I'm thinking about the questions: Will the domestic students accept me, or can I actually make good friends anymore, or should I finish my status alone for the whole four years and come back to China without any friends and connections back to America?"
As a co-captain and member of the international BuckeyeThon team, however, Chang said he feels much more connected to Ohio State and the Buckeye community.
"I was trying so hard to fit in, but the whole BuckeyeThon family makes me feel like this is very easy," Chang said.
Being a transfer student from California, Luu also found that getting involved with the International Student Council and the BuckeyeThon team helped her feel more connected to the campus community.
"As an international student, there's a lot of boundaries. In order to really overcome it, you have to engage and [get involved] in student activities, because that's the way you can get good friendships and good mentorships to guide you through your four or five years here," she said.