"Alexa: What time does the library open?"
"Where can I order pizza for delivery?"
"How do I get to the campus fitness center?"
These are just a few of more than 100 campus-related questions that students at Saint Louis University in Missouri can ask "Alexa" and expect to receive an instant answer. Who is Alexa? She's a digital assistant that is part of the voice-activated Echo Dot "smart speaker" produced by Amazon. Last fall the university placed one of the speakers in every dorm room and student apartment on its campus — more than 2,300 in all.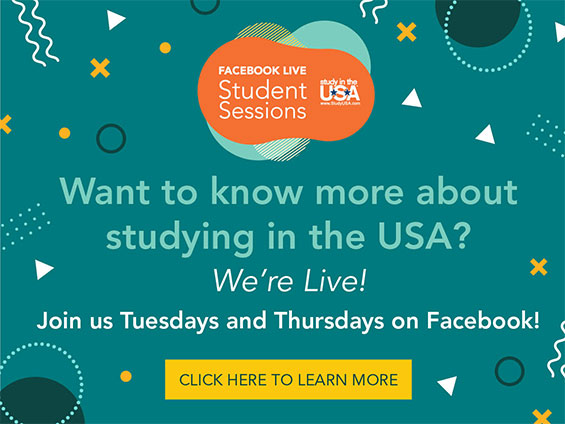 SLU's interactive "Alexa" is designed to provide students with information about the university and also help them with their schoolwork by answering more general questions. Students can ask the virtual assistant anything from "When are the Billikens (football team) playing?" to "What's the square root of 1440?"
SLU student Brendan McGuire, 19, sees the innovative technology as a valuable time-saver.
"Instead of fumbling around with Google while I'm writing," McGuire said in an interview with USA Today, "I can just ask Alexa: 'Hey Alexa, ask SLU what's the molecular weight of water?' And I can have the answer without interrupting my process."
That's exactly what school officials had in mind when they decided to provide the smart speakers free of charge to students through a partnership program with Amazon and other companies.
"The students we attract are highly driven to achieve success in and out of the classroom," David Hakanson, SLU's vice president said. "Every minute we can save our students from having to search for the information they need online is another minute that they can spend focused on what matters most: their education."
But don't get the wrong idea: Alexa is not all work and no play. In addition to providing information, the digital roommate can play games, tell jokes, make lists, set an alarm and, of course, play music. The Echo Dot acts as a Bluetooth speaker for streaming music from providers such as Spotify or Apple Music. Students can also stream a variety of radio stations.
Though Saint Louis University is the first in the U.S. to include an Echo Dot smart speaker in every campus living space, other colleges have found ways to offer the technology to students. Last year Northeastern University in Boston installed 60 speakers in public places around campus — residence halls, classrooms, administrative buildings and the student center — so students can get answers to common questions such as "What events are happening on campus this week?"
At the Arizona State University in Tempe, Arizona, engineering students living in the brand-new Tooker House residence hall have the option of adding an Amazon Echo Dot to their rooms at no cost. The speakers are part of a university program to provide voice-technology education. Undergraduate engineering students are also able to take courses on voice-user interface development, learning how to build their own Alexa "skills" (which are like apps) that could help make their schoolwork and personal lives easier, according to Octavio Heredia, director of global outreach and extended education at ASU's Ira A. Fulton's Schools of Engineering.
"Our focus is putting this technology into the hands of our students in a way that will build an ecosystem that supports voice technologies throughout the ASU campus," Heredia said.
Other universities may have similar plans for incorporating voice technology into their campuses and curricula. If ASU, LSU Northeastern and other schools now using smart speakers on campus report success, additional colleges and universities are likely to start such programs.
The only drawback seems to be that some students are worried about privacy issues related to the speakers. To address those concerns, Saint Louis University said in a statement that no personal information is linked to the speakers and that questions will not be tracked or recorded. Also, any students who are uncomfortable with the technology have the option to mute the microphone or unplug the Echo Dot completely and store it in a drawer or closet for the school year.
In other words, students who are not happy with a digital roommate can solve the problem by simply saying: "Hey Alexa: Good-bye!"