Helena Brandileone from Brazil holds a degree in Civil Engineering and is studying English in the Loyola University Loyola Intensive English Program (LIEP) in New Orleans, Louisiana.
Why did you decide to study in the USA?
I decided to study in the USA because I think it's very important to learn English in an English speaking country and also because my cousin lives in New Orleans, USA.
Why did you choose the Loyola University Loyola Intensive English Program (LIEP)?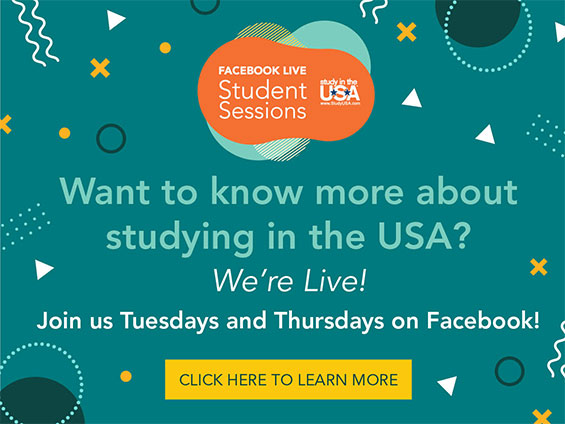 My cousin lives in New Orleans and when I came to visit her, she introduced me to Loyola University and told me about the Intensive English Program and I liked it.
What do you like best?
It was really amazing to be in contact with people from all over the world and I learned much more than I expected. The teachers are amazing and they were always willing to help me with my doubts and questions. It was an unforgettable experience.
What do you miss most?
I miss my family, my friends, and my big and bustling city, Sao Paulo.
How has this program helped you to handle future study at a U.S. university?
I have been studying here for four months and my English has improved a lot! I am very satisfied and I feel very confident not only to speak in English, but to do public presentations as well. The program was essential to my language skills improvement and I am very thankful for that. However, I do not plan to study at a U.S. University, but if I did, I would feel totally ready to do so.
What was your biggest surprise?
I did not have any big surprises about U.S. life and education. What I felt in New Orleans is that it is a very calm and family city, compared to my home city, Sao Paulo. That was very surprising for me. Also, I felt very surprised about how well people treat each other here, and especially how teachers and people inside the university are always so nice, polite and always ready to help me whenever I need. I appreciated that a lot.
... your biggest disappointment?
I did not have a big disappointment at all. I just wished Loyola had arranged more external events for students to hang out together.
How have you handled:
... language differences?
Handling language differences was pretty funny most of the time, but the best part was being able to be in contact with a big variety of accents from all over the world and share about each other's cultures. At the beginning, though, it was harder to understand everyone, but I got used to it.
... finances?
I stayed at my cousin's house, so I did not have to spend money with accommodation and food. Thus, I did not spend a lot of money in New Orleans.
... adjusting to a different educational system?
The educational system in the U.S. is similar to the Brazilian one, so I did not have problems with it.
What are your activities?
My routine activities, besides English classes, were just attending Tulane Recreation Center to exercise and I made a trip to Miami, in a holiday, with a friend of mine.
How easy or difficult was making friends?
Compared to Brazil, I found it more difficult to make friends here in the U.S. Most of my friends here are international students.
How relevant is your U.S. education to your personal goals and to the needs of your country?
I intend to look for a job in Brazil, in civil engineering, and it is very important to speak English very well, because a lot of companies are international companies, so English is required.
What is your advice to other students who are considering a U.S. education?
My advice is that you have at least an intermediate level of English to be able to follow the lessons. In addition, you will meet a lot of international students, like you, so be open
to learn a lot about different cultures and habits. Universities in the United States are great, with a very good infrastructure and excellent professionals who will always be willing to help you!