Above photo: David He (left) and Bruce Lu broadcast University of Illinois football games in Mandarin for the school's many Chinese students. (Photo: Darrell Hoemann/Illinois Athletics)
---
What's a flea flicker? Ever heard of a quarterback sneak?
If you're confused about these football terms, you're not alone. Many international students don't understand American football and may not go to college games as a result. To help bring Chinese students up to speed, two University of Illinois undergraduates — Liaohan (David) He and Yekai (Bruce) Lu — decided to broadcast their school's games in Mandarin.
He, a Chengdu native majoring in Recreation, Sport and Tourism, sees the broadcasts as a way to engage the more than 5,000 students from China who attend the university in Urbana-Champaign, Illinois. While Chinese students make up the school's largest group of international students, they're often clueless when it comes to the popular weekend football games played on campus at Memorial Stadium.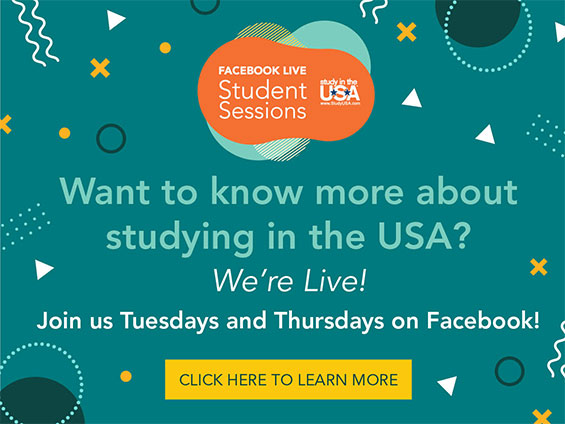 "Here, students are — they think they don't like football," He said in an interview with NPR. "After one game or two, they fall in love with it. And they (tell) me — hey, thank you for reaching out."
He and Lu began broadcasting their lively play-by-play reports of Fighting Illini home games in 2015 through a program with the school's athletic department. Lu, an undergrad studying Financial Planning through the College of Agriculture, Consumer and Environmental Sciences, believes the key to turning Chinese students into football fans is helping them to understand what's happening on the field — in real time.
"I wouldn't say they have no interest," he told NPR. "They just — they are not exposed to the game. Maybe just by listening to our broadcast, explaining the rules, you know, there is great potential that they really like this."
Broadcasting football games in Mandarin is just one of the ways staffers, faculty members and students at the University of Illinois try to connect with the many international students on campus. In 2013, Illinois Athletics began partnering with Inclusive Illinois, the Chinese Students and Scholars Association and the International Student and Scholar Services office to host Football 101 – an interactive class on the basics of football taught by the Fighting Illini football team, said Mike Waddell, senior associate director of athletics. Similarly, the women's basketball team holds an annual Basketball Carnival – an open gym session showcasing the basics of basketball.
"Our goal with this is to better reach all Fighting Illini fans, whether they attend school here in Champaign-Urbana or have graduated and are living abroad," Waddell said. "We are very excited to reach both Chinese students and alumni and give them the option to enjoy Illinois football in Mandarin Chinese."