Why did you decide to study in the USA?
To improve my English and to meet more people from outside of China.
This university does not have that many Chinese students studying here, which means I will have more chances to speak English.
What do you like best?
The students here are so friendly, they treat us as their friend.
What do you miss most?
The thing that I miss most about my home are my parents and the food from my hometown.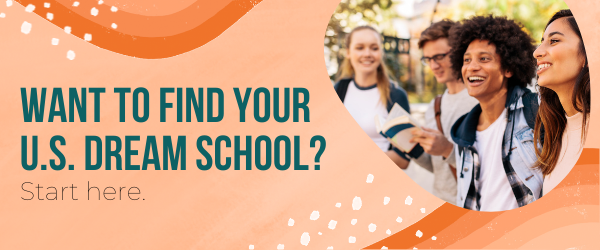 What was your biggest surprise?
People are here, they are so friendly to international students.
... your biggest disappointment?
In USA, there are some companies that do not give internships to international students. I might not able to have some work experience [here] before I go back to China.
How have you handled:
... language differences?
I tried to watch English TV and dramas. I also try to play some computer games with my Americans friends.
... finances?
My parents provide me all the money, so I don't need to worry about the finances.
... adjusting to a different educational system?
The educational system is not that much different; I have no problem with it.
What are your activities?
I am enjoying the Chinese club. I have met so many friends in the Chinese club, and we do hang out sometimes.
How easy or difficult was making friends?
I think it is easy to make friends in the USA. They are all very happy to hang out with international friends.
How relevant is your U.S. education to your personal goals and to the needs of your country?
My major is Computer Science, I am so interested in programing. In U.S, I have more of a chance to learn about my major.
What is your advice to other students who are considering a U.S. education?
My advice to other students from my country is do not be shy to talk by using English. Speaking English is much different than writing in English. You might not need to follow the English grammar exactly while you are speaking English. Sometimes, making mistakes is better than not using English.