Studying in the United States is great opportunity to earn a degree that will set you up for success after graduation. But, before you begin classes, you'll have to move in. Deciding where to live while attending school can seem daunting, but by asking yourself a few questions, you can decide which living situation is right for you in the coming school year.
What Are Your Options?
Take a look at your school's website to determine if there are any requirements for housing. Some schools ask that you live in on-campus housing during your first year to help acclimate to campus and get to know your school. Other universities don't have this requirement, meaning you can do what's best for you.
Where Do You Want to Be?
When choosing a place to live, there are many factors to consider. Think about the ideal environment to suit your lifestyle and day-to-day schedule. The setting of an on-campus residence hall might not be the right fit for a student who prefers a quiet atmosphere in their living space. It's also worth noting that many schools located in big cities may have businesses and night life down the street from student housing. Doing research to understand the area before you commit to a location can help you narrow down what will work best for you.
Having access to the little things that will make your new city feel like home can make all the difference. Whether it's a grocery store that sells specialty food, or an international market for your everyday needs, it's important to live in an area that provides access to these items. Researching the area ahead of time can help you find an apartment that puts you within reach of everything you need.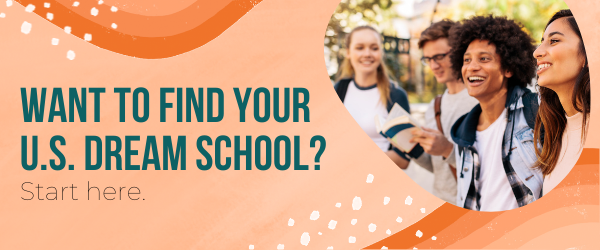 Students should also keep in mind where their classes will be, as well as any extracurriculars that may be important to them. Living on the opposite side of campus from a building you visit often can make for a long commute in the morning, which can make it difficult to get to class on time. For example, if you think you'll be spending a lot of time in the student center, auditorium or an athletic field after class, consider living options close by to make the trip home a little shorter.
What is Your Budget?
Keeping living expenses low while balancing the cost of tuition and books is important. Sometimes the convenience of on-campus living makes it much more expensive than surrounding off-campus housing. If you decide to look for an off-campus apartment, sites like ApartmentSearch.com can help you find the perfect place for the best price.
Another way to keep costs down as you begin the move-in process is furniture rental. This allows students flexibility to choose their ideal furniture without the stress, hassle and cost of buying your own furniture. CORT, the leading provider of furniture rental in the U.S., furnishes thousands of student apartments with everything from beds and sofas to housewares and electronics – all with affordable rental package options.
Planning ahead and by doing your research and setting a budget are great first steps to finding your home away from home. Determining the right living situation for you can be tricky, but taking the time to answer these questions can help you make a confident decision.