Regardless of where you plan to work after college, it's never too early to start networking. Though it may seem overwhelming, there are many ways college students can set themselves up for success before graduation day. Use these tips to get an introduction to your dream job and make great first impressions as you begin your journey as a young professional.
Engage on Campus
The best place to start networking is on campus. Professors are a great resource when looking for potential connections. Reaching out to a professor with experience in the field you are interested in, even if you never took their class, can help you understand what it's really like to work in that industry, and they likely have connections for future introductions and opportunities. Most universities have a professional development center with staff dedicated to helping you get ready for the job and internship search if you plan to remain in the United States after graduating. They can help you get a professional headshot, review your resume, provide practice interviews and often host networking events to help students meet potential employers.
Another way to improve your networking skills is by practicing on your peers. Living in a student community near campus, attending industry conferences and joining student clubs are great ways to make new friends, and offer you the chance to practice asking good questions and being an attentive listener. You can also offer your skills to organizations around campus that need help. For example, if you enjoy coding and you notice that the chess club's web page could use an update, offer to redesign it and add that to your resume. Potential employers will appreciate the creative use of your special skills. Making the most of all the small opportunities around your school will give you more confidence talking to new people and making a good first impression.
Be Prepared
There are many little things you can do to show a new contact that you would like to stay connected with them. Set up a LinkedIn account and use your professional headshot so employers and classmates can find you and see what experience you can bring to their company. Most on-campus professional development centers can print personalized business cards for a small fee. Update your resume on a regular basis to showcase your latest and greatest skills and accomplishments. Providing tangible ways for your new connections to remember you will help keep you top of mind when they are looking for new talent.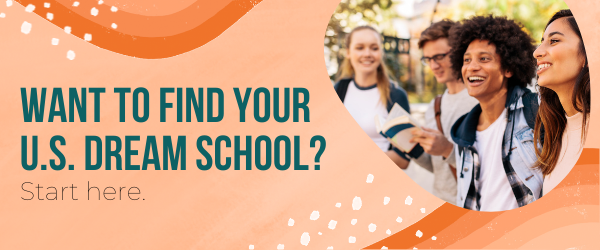 If you know about a networking opportunity in advance, take the night before to prepare. Go over your resume and be sure you can speak to different strengths you gained from each experience. Practice your answers to commonly asked interview questions and research the company or individual you'll be meeting with so you can ask detailed questions about their recent projects. Eat a healthy dinner and get a good night's sleep. Being well-rested, doing your research and looking your best will help you feel excited and prepared.
Get Out There
Whether it's a job fair or an informational interview over coffee, be sure to bring a pen and an open mind. Have your resume on hand to share with everyone you meet. If someone gives you a business card, be sure to jot down conversation topics or unique facts on the back as soon as they leave so you can write a personalized follow up email. Writing a follow up email is a great way to get stay in contact after a casual introduction, but the attention to detail shows interest and sincerity, which can separate you from everyone else. Even companies that may not seem like the right fit for you may have a connection to the perfect opportunity, so be friendly and interested in every conversation.
Networking events require confidence and preparation, but the more you network, the more effortless it becomes. Keep these tips in mind as you prepare for your next networking event and you'll take one step closer to the job or internship of your dreams.