Why did you decide to study in the USA?
My professor who teaches at University of Florida (UF) convinced me to study for a Ph.D. with him. I also want to improve my English skills quickly
Why did you choose University of Florida English Language Institute?
My friend who graduated from UF recommended it to me. He had studied at the English Language Institute (ELI) before he attended to the UF. It was a great time for preparing himself and getting used to the real classes at the UF.
The climate in Florida is not too cold and looks like Thailand and I can wave TOEFL score if I graduate at ELI.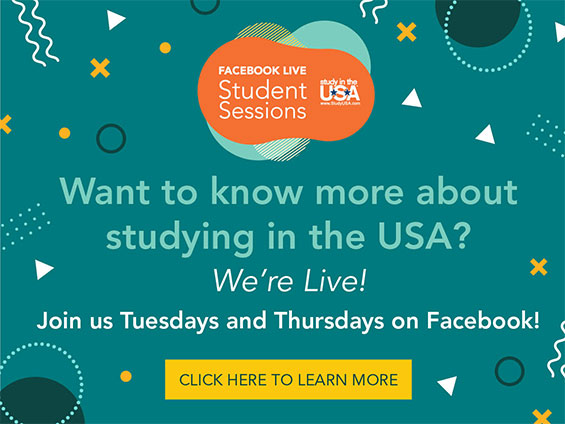 What do you like best?
The weather in Gainesville is really nice. The atmosphere and the activities during the classes. A lot of homework which teachers let me practice by myself.
What do you miss most?
Thai foods of course.
How has this program helped you to handle future study at a U.S. university?
I have study at ELI for eight months and I improved a lot of things. Believe that or not, at first when I came here, I couldn't communicate with people in here even if I wanted to order a food. My accent and pronunciation were difficult to understand. At that time, I got 59 score in TOEFL, but right now I have already passed 80 score in TOEFL, and I am preparing for the GRE. I can understand English and communicate with confidence.
What was your biggest surprise?
I could get As in English classes which I had never gotten before. The ELI program encouraged me to learn and made it easy for English learners.
How have you handled:
... language differences?
I usually go hang out with American friends and notice how they say things. I study English every day and if I don't know some word just note it and go to the Google. I use new words for real speaking when I go to hang out.
... finances?
It was a difficult time for my parents to support me because of the currency difference. I could not get financial support from my government if I could not get acceptance from the UF. Luckily, I got a scholarship from ELI for waving the tuition fee for one semester.
... adjusting to a different educational system?
Every day the teacher did not teach a lot of information but they give me a lot of homework and challenged me to figure it out. I just follow the instructors, go to the classes and do the homework.
What are your activities?
I practice the TOEFL test program at my home every day.
How easy or difficult was making friends?
When I first came here, it was so difficult to communicate with them but right now I have a lot of native speaker friends.
How relevant is your U.S. education to your personal goals and to the needs of your country?
In UF there are a lot of the best professors and they provide great laboratories for researchers. I realize that after I graduate here I can collaborate with my university and the UF. So, it is an importance thing for my career.
What is your advice to other students who are considering a U.S. education?
In the past, I was a student who was not good in English. It was really hard for me whenever I had English classes. This time made me realize that I cannot improve my English without homework; like soccer, I cannot be a famous soccer player without practicing every day. So, if you guys think that you are facing a difficult situation for study, you have to change your way of learning English. If you haven't read a book, read it ... If you haven't done homework, do it. Go to hang out and learn how to use English like native speakers. Learn from your mistakes and don't be shy. I am sure that your English will improve quickly.