Like many across India, and indeed the world, you may have watched in confusion as the results came in early on November 9th. Donald Trump had just won the US Presidential election in an upset that the polls hadn't foreseen. You were not alone in your bewilderment but because you have been considering (or perhaps already planning to) study in the United States, questions probably emerged. Will it it be safe? Will I be treated well by classmates, teachers, and the surrounding communities? Will I find opportunities to work or complete internships during my stay?
#YouAreWelcomeHere
Those of us who represent American colleges and universities wanted a way to show you that our commitment to international education is as strong as ever. On November 15th, an organization called StudyGroup produced a video featuring messages from its member institutions expressing their commitment to international students and featuring the hashtag #YouAreWelcomeHere. When we watched it at Temple University, we knew we needed to help amplify the message so that students around the world would understand their value in the United States. We quickly produced our own video, shared the message across our professional networks and encouraged more colleges to do the same. Soon, the hashtag was popping up across Twitter, Facebook, and Instagram. As of early January, more than 40 schools, organizations, and U.S. embassies are using the hashtag in heartwarming videos and social media messages.
This campaign is intended to convey more than just our fondness for international students. It represents our commitment to the safety, well-being, and development of every student that chooses the United States for their studies. It represents our belief that educational exchange opens minds and unites nations. The tides of U.S. politics will ebb and flow but American colleges and universities are citizens of the world.
Most of our campuses are safe, open-minded, and international in scope. We have safeguards in place to protect diversity, free speech, and your personal comfort. An election does not change our culture. Temple University BBA student Harshvardhan Khanna, originally from Mumbai, puts it this way, "I don't see these current events as an established reason to affect the safety of international students here in Philadelphia. [In] a democracy [one] does not have the individual right to make [an] idea a law without it being passed by a majority."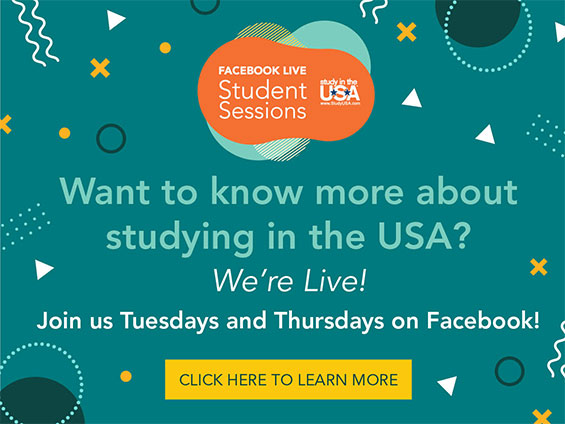 The National Conversation
It may also help you to understand that the #YouAreWelcomeHere campaigns is part of a larger conversation across the United States in support for globalism and human rights.
Availability of OPT and H1B
The feedback we've received from India suggests that some of you, especially those considering post-graduate studies in the United States, are concerned about employment opportunities and specifically the availability of OPT and H1B visas under the Trump administration. Experts can only guess at changes that new leadership may or may not make. What we do know is that the legislative system in the United States is slow-moving and prohibits the president from making unilateral decisions. In the meantime, the U.S. business community has spoken publicly about the importance of recruiting foreign talent, especially in technology and engineering fields. Following a December 14th meeting with Donald Trump, tech leaders reported that the conversations related to the value of the H1B visa were favorable. Consequently, there is reason to feel hopeful that these programs will remain unhindered. Indeed, the possibility for their expansion also exists.
Perfectly Imperfect
Senator William J. Fulbright, a pioneer in international education and the founder of the namesake scholarship program, once stated that the purpose of promoting international education was "to acquaint Americans with the world as it is and to acquaint students and scholars from many lands with America as it is--not as we wish it were or as we might wish foreigners to see it, but exactly as it is--which by my reckoning is an "image" of which no American need be ashamed." And the United States remains today as he described it---a perfectly imperfect country. The choice to study abroad in any country comes with uncertainty and risk. Our job as educators is to minimize those risks to ensure your safety but we do not eliminate them entirely. We want you to challenge yourself, consider different ideas, and experience new adventures. We are confident that the diverse, eclectic, and engaging environment of the United States is the ideal location for helping you achieve these goals.