Why did you decide to study in the USA?
I have been fascinated by the American culture since I was a little kid. After a year of college life in China, I felt like it was the perfect time for me to start a new journey in the United States, to see the world, to make a change.
Why did you choose Foothill College?
My mom's friend attended Foothill College and recommended it to me. After doing some research about Foothill College, I found out that it is right in the middle of Silicon Valley, which is the place where I was dreaming about working and living in.
I was told that the school provides a program where I can transfer to some well-known universities throughout the nation after taking corresponding transferable courses. I also chose Foothill College because of its good reputation and that it is ranked number one for community colleges in California.
What do you like best?
Foothill College Campus is just so beautiful that I want to study there every single day. It literally has the best facilities and resources for students. I have learned so much here and helped me thrive in UCLA after transferring.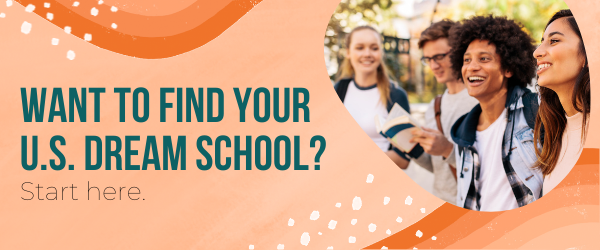 The most amazing thing about Foothill College is that you never know who is teaching you! I had a computer science class from a full-time employee at Google and also had a computer science class from an Emmy award recipient, and so many mathematics professors in Foothill College graduated from top universities like MIT.
What do you miss most?
My mother and spicy food in my hometown ChongQing.
What was your biggest surprise?
I felt surprised by why it takes so much time to catch a bus. In terms of education, I did not know that you get to decide what courses you are going to take this quarter or next quarter.
How have you handled:
... language differences?
I have watched thousands of Hollywood movies and TV shows so I know quite a lot of slang words. Since I am now on American soil, I take every chance to talk to the locals or foreigners to practice my English. I intentionally live with people who do not speak the same language as me. My oral English was not fluent in the beginning, but it got much better after speaking a lot of English every single day.
... finances?
My parents helped me with the tuition and most living expenses. I had a part-time job on campus which helped me a lot.
... adjusting to a different educational system?
The orientation that the Foothill International students program held gave me a lot of useful and compressive information about adjusting to the U.S. educational system. Besides that, I attended a summer ESL class in Foothill before my first quarter started. That class absolutely helped me a lot.
What are your activities?
I travelled on field trips that were organized by the Foothill International Students program such as a trip to Santa Cruz and Monterey Bay. I also took part in several clubs at Foothill, such as the Mathematics club and Computer Science club and I also worked on campus.
How easy or difficult was making friends?
It is really easy to make new friends in the USA since generally people here are friendly and outgoing. Most importantly, they want to make friends with you in the first place!
How relevant is your U.S. education to your personal goals and to the needs of your country?
My current career goal is to work in a technology field in Silicon Valley.
Most crucially, U.S. education taught me how to learn things by myself, to think critically, study more efficiently, and to make use of free online and public resources, which gave me the freedom of switching subjects. In terms of the needs of my country, I will go back to my hometown and show people what I have learned about the Silicon Valley culture. Moreover, I want to create my own startup companies in my country when I go back one day.
What is your advice to other students who are considering a U.S. education?
Be independent! Don't be shy! Never be afraid of asking questions! Everything is possible here in the United States!