Students don't need to wait until university to experience American education. With the vast and rich variety of summer programs in the U.S., there are many opportunities for kids and teens to learn and grow in a fresh new environment. Here are some of the benefits international students gain by participating in U.S. summer camps.
1. Gain a New Perspective
You can research a place, learn the language, and study the customs, but there's no substitute for actually getting out there and getting immersed in a new experience. International students who attend U.S. summer camps are treated to different experiences, providing them with a fresh perspective. At such a key point in a young person's life, this new perspective can make an impact long after they head home from camp.
2. Build Independence and Self-Confidence
Attending U.S. programs helps international students get out of their comfort zones. While a high-quality summer camp can build students' self-confidence, improve their creativity, problem solving skills, and communication, travelling to a different country is a skill-building experience in and of itself. International students feel the thrill of navigating an unexpected environment, learn to cope with unfamiliar settings, look to peers and mentors for support, and become increasingly more self-reliant.
3. Test-Drive the University Experience
For international students who would like to spend their university years in America, attending a U.S. summer camp can be the perfect way to test-drive that experience. With summer programs held at top U.S. universities, students can even stay on campus, explore the surrounding neighborhood with supervision, and feel more confident about their decision to study abroad. Regardless, all students will benefit from international study.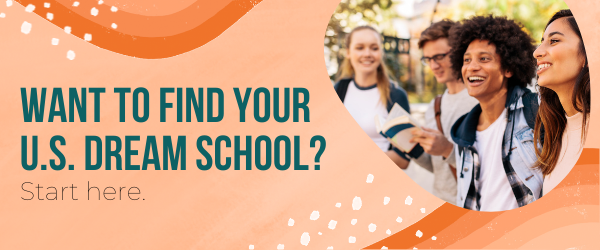 4. New Friends and Peer Networking
For many students, meeting new friends is one of the key benefits of attending a summer camp in the United States. Engaging with students of different backgrounds and cultures will make students more well-rounded. Plus, the friendships made often last long after the summer programs end. For students who choose to return to the U.S. for further study, knowing a few friends can make them feel much more confident and comfortable in a new place.
5. Improve Your English
As international students chat with new friends and instructors, they'll practice their English without even realizing it. There's no better way to learn subtle language cues and U.S. idioms than by diving into an international summer program.
These are just a handful of the benefits international students can gain from attending a summer program in the USA!
In 1999, iD Tech, a family-owned Silicon Valley company pioneered the first youth summer STEM education programs. Eighteen years and 275,000 students later, iD Tech remains the powerhouse provider of tech education for students 6- to 18-years-old in subjects like coding, robotics, video game design, virtual reality, cryptography, 3D printing, web design, photography, and videography. In each session, students explore a top campus, create an impressive project, meet new friends, and build important STEM skills that last long after summer ends.