Why did you decide to study in the USA?
I actually came to the United States when I was 16-years-old and at that time I thought the United States was the strongest country in the world. I wanted to know why they have this huge influence over the world and what makes them a developed country.
I chose this university mainly because I would be financially stabilized with this university because I graduated high school in Reno, so I didn't have to pay out-of-state tuition.
What do you like best?
I want to say facilities on campus. The gym is brand new and it is well built gym and also there are many places you can really focus on study and research. There are also many places you can get help such as the tutoring center, writing center, and Engineering center etc.
What do you miss most?
Of course, I miss my family and friends back in my home country. I don't really miss the food or other things.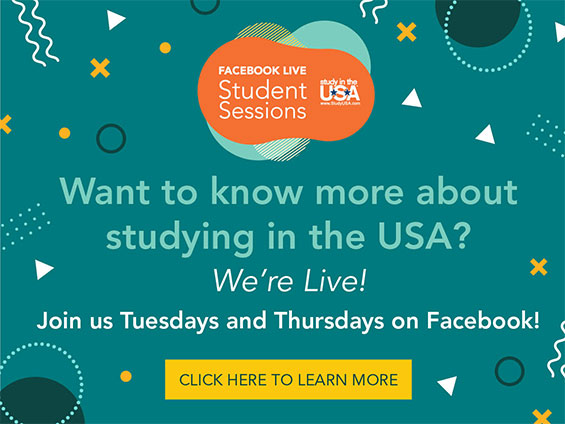 What was your biggest surprise?
My biggest surprise about U.S. life is that they don't care a lot about what and how other people think of you. It makes Americans have more confidence when they speak and behave.
How have you handled:
... language differences?
I still sometimes struggle with language. Even though I have been in the United States for five years it is still hard for me to write and express what I want to say. I try and practice English watching American TV shows or TED.
... finances?
Like I mentioned before, I pay in-state tuition fee, and I get scholarships from the school and I also am working on campus.
... adjusting to a different educational system?
I came to the United State when I was high school, so I didn't have that much of problem adjusting the different educational system. I would say the struggle comes from the language not from the different educational system for me.
How easy or difficult was making friends?
It was easy for me to make friends while I was in high school in the USA because I did sports and other activities, but It got harder in university because I don't really attend any activities.
How relevant is your U.S. education to your personal goals and to the needs of your country?
I have two things I want to do right now: one is a sports agent and the other one is a civil engineer. For the sports agent, the U.S. has the biggest sports markets so their programs, research and data are huge and vast. For civil engineering, again, there is a lot of research and more funds than other countries than the United States. It will definitely help me learning advanced techniques and experiences.
What is your advice to other students who are considering a U.S. education?
I don't know if I can give advice to students, but I would say just do what you are supposed to do. If you are a student then do your job—studying.