Moving to the USA to study is an exciting adventure and you'll get to experience living in American culture. Although many international students decide to live with family or friends already residing in the USA, there are students who prefer to look for their own housing accommodations. International students who wonder where to find housing don't need to look any further.
Your School's Student Housing
Your best option for finding student housing is through your school's housing residence department. Not only will they have on campus housing but many schools offer off-campus housing and have partnerships with building managers and developers in town. Often times, schools will require students to live on-campus the first year which relieves a lot of stress for students.
Homestay Programs
Many students choose to live with an American family through a homestay program. This offers international students a unique experience as they get to participate in the daily life of an American family and also enjoy the comforts of living in a home. Students work on their English, learn about American culture and bond with the family, building lifelong relationships. Many schools have a homestay program or work with one. You can contact your prospective schools to find more information.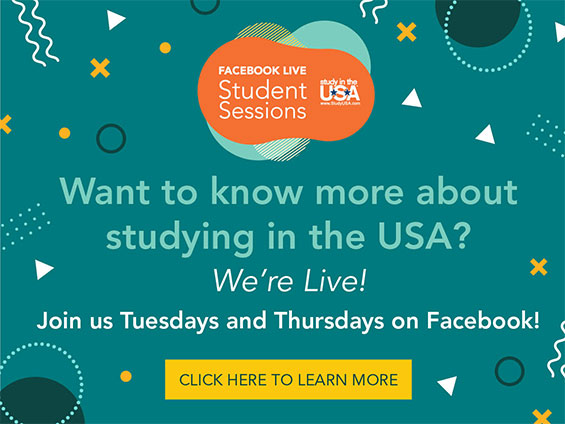 American Campus Communities is an organization of developers, owners and managers of student housing communities across the USA. They offer high-quality student housing, primarily on the east coast and in the south. Many colleges and universities have agreements with the American Campus Communities, but if your school does not, it's a great option for secure and comfortable student housing.
Although Airbnb is primarily for short term rentals, you can find some hosts on Airbnb who will rent their spare bedroom or apartment for long term rentals. This option will take more thorough searching and communication with your Airbnb host to make sure they are comfortable with a long term rental.
Another fantastic option for finding a range of different student housing accommodations is Student.com. This website allows you to browse different properties available for housing in neighborhoods near your college or university. They will guide through the entire process of selecting housing, signing the contract, contacting your landlord, how to pay your rent, and checking in to your new home.
For more information about housing for international students, click here.