Why did you decide to study in the USA?
I decided to study in the USA because I knew this was a place where I can be exposed to many topics related to civil engineering. For example, there are huge infrastructures like skyscrapers and bridges that were first seen in the USA and then spread to different areas around the world.
Why did you choose Florida State University?
I was representing Iraq in Baku World Forum of Young Scientists, which took place in Baku, Azerbaijan in 2014. While there, I met a professor from Florida State University (FSU) who introduced me to the programs at the university, as well as the Center for Intensive English Studies (CIES). One of the factors that attracted me to this program was FSU's ranking as an educational institution. In addition, the people at CIES are friendly, which provides a sense of family.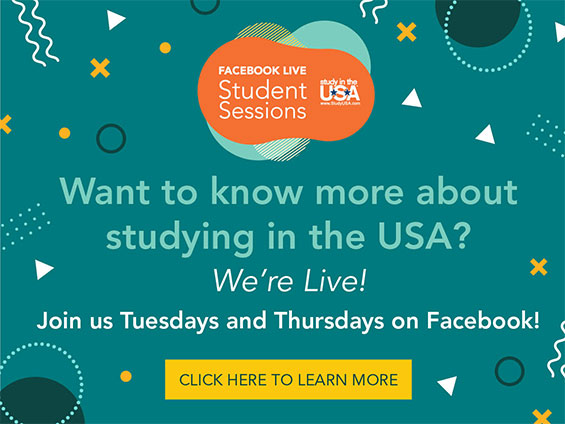 What do you like best?
I liked how the instructors are able to analyze your English proficiency in order to place you in the correct level. In addition, social life has always been important for me, and I found that at CIES with teachers and students.
What do you miss most?
What I miss the most about Iraq is the food. Of course, family is a big part of this, but technology makes it easier to communicate with them. The Iraqi food however, you cannot have when you travel abroad.
How has this program helped you to handle future study at a U.S. university?
I first arrived to the USA in December of 2014. I have now been here a little over a year, and I can see tremendous gains in my language. This program helped me prepare for the English proficiency exams required by FSU, and their university liaison helped make the transition possible.
What was your biggest surprise?
In terms of education, I was surprised with how easily accessible it is to students. When it comes to life in the USA, one of the biggest cultural differences is the fact that most children leave their homes at the age of eighteen. This was an interesting comparison for me, because in my culture most families stay together for longer, if not forever.
... your biggest disappointment?
I am grateful to say that up to this day there have been no major disappointments. Everything has gone smoothly for me.
How have you handled:
... language differences?
I am still learning English every day. I do not consider myself to be fluent. One of the biggest challenges for me has been the fact that I still think in Arabic.
... finances?
I am very good at knowing how much money I am receiving and how much I can spend. Thankfully this has helped me handle my finances well.
... adjusting to a different educational system?
Before coming to the USA, I asked many students who came before me about their experiences with how the educational system works. CIES sent me a small handbook that explained what to expect from my transition to this new country, which was very helpful. Once here, CIES explained everything for me and even helped me find a place to live, how to use the bus system, and more.
What are your activities?
CIES sponsors weekly trips and activities for their students each session.
How easy or difficult was making friends?
Because I am a very social person, it has always been easy to make friends. I like to spend time with them, go out, talk, and in turn, improve my language. CIES also helps this process by providing students with American conversation partners, who can introduce you to their friends, events around the city, and the culture.
How relevant is your U.S. education to your personal goals and to the needs of your country?
My immediate career goal is to complete my master's degree in Civil Engineering. I hope to be able to improve my personal skills so that someday I can pursue a Ph.D. In terms of employment, I will go back to Iraq to work and bring the skills I acquire in the USA.
What is your advice to other students who are considering a U.S. education?
I think it is a great thing to study English in a country that speaks the language. I believe that immersion is one of the best ways to acquire any language.