Why did you decide to study in the USA?
It was my dream to study abroad, and I was lucky to have my older sister studying in the United States. So I decided to join her.
Why did you choose Temple University?
My sister suggested Temple University's Intensive English Language Program (IELP) because she was enrolled in it. The quality of the classes is amazing. The teachers and the staff are really helpful and they answer any question you have about anything. The IELP offers great courses if you want to improve your English and have fun at the same time. The location of Temple University is great. You can ride the subway and be in center city in just five minutes. Also, you don't need to leave the campus for anything. Everything you want you will find on campus.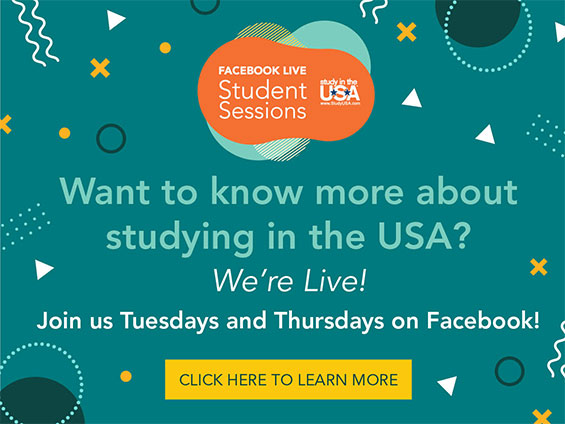 What do you like best?
They organize a lot of great trips for the students to show us the city and fill our free time so we don't feel bored.
What do you miss most?
I miss my family the most. However, the IELP staff is so kind that they have become my family here in the United States.
What was your biggest surprise?
I was surprised that people here in the U.S. like to have conversations with anyone. You can start a conversation with anyone on the bus and they will talk to you as if they knew you.
... your biggest disappointment?
Life here is so fast. I had to work hard to catch up with the people around me.
How have you handled:
... language differences?
Whenever I had difficulty understanding something, I would just ask. Asking helped me a lot.
... finances?
I live with my older sister and she is responsible for that.
... adjusting to a different educational system?
Adjusting to the educational system in the U.S. was the most difficult part for me. In my home country, there are not a lot of expectations for me to participate in class. But here in the U.S., participation is expected and I had to get over my fear.
What are your activities?
Right now I want to focus more on my education and see how studying works here in the U.S. In the future I want to find a volunteer activity that is related to computer science.
How easy or difficult was making friends?
With the trips and activities organized by the IELP, making friends in the USA was so easy.
How relevant is your U.S. education to your personal goals and to the needs of your country?
I want to become a programmer and someday I want to be self-employed. Temple is a great place to help me achieve that goal.
What is your advice to other students who are considering a U.S. education?
If you get the opportunity take it! However, people might say to you that studying in the U.S. is easy, but it is not. You have to work hard in order to graduate. If you are here to play, do not waste your time because you won't make it. Be serious about it. You are here to represent not just yourself but your family, and your whole country too.