By Brianna Burrows
Applying to schools in the USA can be a lot of work. In addition, to the academic records and personal statement, international students have to gather documents to obtain a visa, too. Many international students may wonder do I need to use an agent to study in the USA?
The answer is no. International students do not need to use an agent to study in the United States. While agents may help international students to submit their application faster, applying to higher education in the U.S. is an experience that many American students go through. Not using an agent guarantees that the schools to which you are applying are in your best interest, and not in the financial interest of the agent.
There are some benefits to using an education agent. Agents will try and find a school that best suits your needs (although this may only be from a select pool of schools), they will help with the admission process and provide guidance. But, there are drawbacks as well. First, students should always be cautious of companies posing as agents or agents that are not qualified. Second, you may not be seeing all of your options and that means that you might be missing out on the perfect school for you.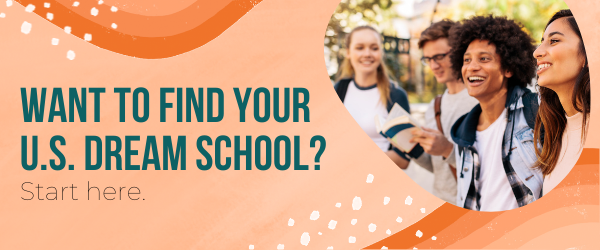 Remember, the majority of American students complete this process independently with success. The internet has an endless supply of free information for international students. One of the best places for finding resources to apply to schools in the USA, is right here, on StudyUSA.com. The Resources page includes information on writing your personal statement, getting the appropriate student visa, understanding the different standardized tests, like TOEFL and GRE, and more! In addition, we offer information on all different types of schools from language schools, boarding schools, technical colleges, public universities and more! All of this information is completely free.