The Basics
Many international students want to work while they are studying in the United States to earn extra money and practice their English. This can sometimes be a difficult and complicated process, but advance preparation can increase your chances of finding a job. Understanding the rules you must follow and knowing where to go for help in your job search are the keys to success.
The United States issues different types of student visas, but most international students receive the F-1, a nonimmigrant visa for full-time academic study. Because the F-1 visa is only for educational purposes, the U.S. government places restrictions on the employment options for F-1 holders. However, this does not mean that you cannot work if you have an F-1 visa. As long as you understand and follow the legal requirements, you can work on a student visa. Here are the most important rules for working in the United States on a student visa:
You must maintain full-time student status at all times.
You cannot work off campus during your first academic year of study. During that time, you are permitted to work on campus part-time (no more than 20 hours a week) while classes are in session.
After one academic year, you can work off campus in a position related to your field of study through the Curricular Practical Training (CPT) or Optional Practical Training (OPT) options.
These are not the only restrictions, and the office that issued your I-20 immigration document (usually the international student office at your school) is your best resource for understanding all the rules. Most international student orientation programs will provide information about employment options. Violating the laws may result in the loss of your student visa, so you must follow the directions of the international student advising staff at your school!
The Process
Now that you know the basic restrictions on employment for F-1 visa holders, where and how do you actually find a job? Universities in the United States often have a career development office that maintains an online database of jobs and provides services such as career counseling, practice interviews, and resume-writing workshops to prepare you for the job application process. This is a great place to start your search. Many colleges also hold an on-campus job fair at the beginning of the semester, so you may find a part-time, on-campus position there. The campus bookstore, coffee shops, and other school-owned facilities often hire student employees at these events.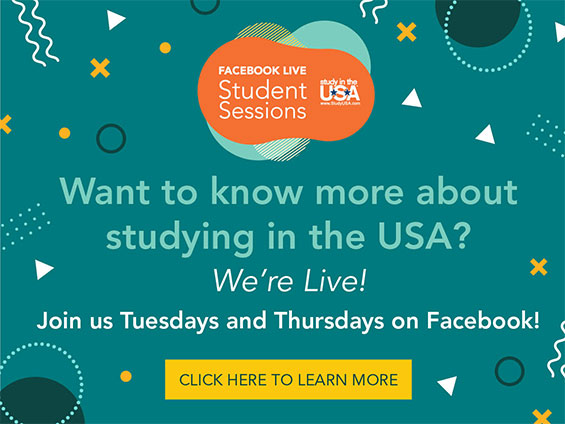 Graduate students have additional on-campus employment options; graduate assistantships in campus offices, as well as teaching and research assistantships, may also be available. Jinsun Baek, a former student of the University of Illinois at Chicago's (UIC) Tutorium in Intensive English, now works in the Tutorium's front office as a graduate assistant.
"Sometimes it's hard as a language learner to find a job on campus. It's important to be honest to yourself about your English proficiency, because you need to be able to compete with American candidates, who are typically native English speakers," says Baek.
However, other valuable qualities and workplace skills can help you overcome this potential obstacle. Through her enthusiasm and participation in program activities as a Tutorium student, Baek made a good impression on the school's staff, which helped her to get hired there.
To obtain off-campus jobs, you must get permission for CPT (Curricular Practical Training) or OPT (Optional Practical Training). If your degree program requires an internship, this position counts as CPT. Talk with your program director to find a position that fulfills the requirements, and file the necessary CPT paperwork with your university. After completing your degree, you can remain in the United States for an additional year to pursue OPT in your field of study. The international student office on your campus will help you to complete the required OPT paperwork.
Search in the community around you for opportunities as well. Networking will take you a long way—talk to other international students at your school, search Internet job databases, and contact the community of immigrants from your country if one exists in your area. Lexi Wang, a Chinese graduate student and research assistant at the Language and Culture Learning Center at the University of Illinois at Chicago, has some great advice for international students who hope to secure an OPT position after graduation:
"Set up your network before you graduate from the college. You can talk to your professors and your friends ... as long as they refer you to a job, it's going to be so much easier than finding it on your own."
These people are great sources of information about existing and future job possibilities.
Many international students volunteer or intern at a non-profit organization while they are studying; sometimes these institutions can offer you a paying job once you graduate, and they are often willing to assist you in applying for the required immigrant work visa. If you speak a language other than English, consider working as a tutor or interpreter at an organization that serves immigrants in your community. Companies and organizations with an international focus often need employees who speak other languages and may be able to sponsor a work visa.
Over the course of her career, Eileen Censotti, the International Student Advisor at UIC's Tutorium in Intensive English, has met with many international students seeking work. She says that, although it can be challenging to find work when you are new to a country, being flexible and persistent in your job search will eventually result in success.
"If you don't find work right away, don't give up. Keep looking and applying to any job you think you can do," she advises.
Be resourceful and patient, and investigate all possible options during your employment search. Most people are happy to assist you if you reach out to them, so don't be shy about asking for help. Happy job hunting, and good luck!