By Brianna Burrows
The USA has a diverse collection of schools where international students can study aviation. There are small schools like community colleges and colleges that offer vocational certificate programs and associate's degrees in aviation. There are also large schools like universities that offer bachelor's and master's degrees in specialized aviation fields. Here is a selection of schools, small and large, that offer education in aviation:
Chaffey College
Chaffey College near Los Angeles, California offers training to become an Aviation Maintenance Technician. Students have the options to study Aviation Maintenance Technology with the focus on Airframe or with the focus on becoming a Powerplant Mechanic. Students who successfully complete the program will receive an associate's degree or certificate.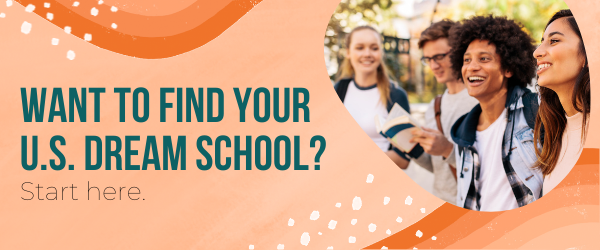 Kansas State University
Kansa State University's (KSU) College of Technology and Aviation at their Salina campus offers a wide range of certificates, associate's and bachelor's degrees in aviation. KSU offers a Bachelor's of Science in Aeronautical Technology which includes, air traffic control management, aviation maintenance, aviation management, avionics systems and management, professional pilot and unmanned aerial systems. Each of these subjects can be taken individually for completion of a certificate.
Portland Community College (PCC) provides students with certificate and associate's degrees in Aviation Maintenance Technician and Associate's degrees in Aviation Science with a specialization in Helicopters or Airplanes. PCC's Aviation Maintenance Technician program has the option of one year or two year certificate programs in Airframe or Powerplant.
Lane Community College's Lane Aviation Academy is located in Eugene, Oregon, 2.5 hours south of Portland. The school offers two programs for students interested in aviation: Aviation Maintenance Technician and Flight Technology, which prepares students to become pilots. The school provides professional and safe training for pilots from Private Pilots to Airport Transfer Pilots.
Southern Utah University
Southern Utah University (SUU) provides students with a wide range of education in aviation. Students have the option to earn an Associates of Applied Science degree with two options: Rotor-Wing (Helicopter) Pilot and Fixed Wing (Airplane) Pilot. Southern Utah University also offers two bachelor's degree programs: Bachelor of Interdisciplinary Studies (BIS) in Aviation and Bachelor of Science in General Studies (BSGS) in Aviation. In addition, the University offers Helicopter Pilot Training and Fixed Wing Pilot training, Pilot Certification, Instrument Rating, Commercial Rating, and CFI/CFII Flight Instructor Training.
Southern Illinois University at Carbondale
Located five hours south of Chicago and two hours south of St. Louis, Missouri, Southern Illinois University at Carbondale offers students a thorough program in undergraduate and graduate degrees in aviation. The Department of Aviation Management and Flight offers associate's and bachelor's degrees in Aviation Management, Aviation Flight, and Aviation Technologies. In addition to the undergraduate degrees, the department offers a Masters in Public Administration (MPA) with a focus on Aviation Administration.
South Seattle College
South Seattle College (SSC) is in Seattle, Washington which is also home to aircraft manufacturing company Boeing. South Seattle College's Aeronautical Technology schools provides students with ability to earn an Associate of Applied Sciences in two fields: Aviation Maintenance Technology and Aerospace Composites Technology. Each program focuses on Airframe and Powerplant.
Lewis University is near Chicago, Illinois, which has the second busiest airport in the world, O'Hare International Airport. Lewis University has a comprehensive aviation program. They offer nine different Bachelor of Sciences degrees in aviation from Unmanned Aircraft Systems to Air Traffic Control Management. They also offer a Master of Science in Aviation and Transportation. In addition to their extensive undergraduate and graduate degrees, Lewis University offers a Fast Track option for Lewis University undergraduate Aviation majors to complete a Master of Science in Aviation and Transportation in less time that it would if taken separately.
Embry-Riddle Aeronautical University
Embry-Riddle Aeronautical University (ERAU) has two campuses in the United States: Prescott, Arizona and Daytona, Florida. Embry-Riddle is considered one of the leading universities in Aeronautical studies. At their Daytona, Florida campus, which is only one hour away from NASA's Kennedy Space Center, they offer 26 undergraduate degrees, 14 master's degrees, and 5 doctoral degrees in a wide variety of aviation fields. There are also several accelerated options available that allow students to earn both a bachelor's and master's degree in as little as five years.
For a list of more schools that offer aviation certificates and degrees in the USA, click here.