Nerika Palhares from Angola is a freshman majoring in Marketing Communications at Berkeley College in New York, New York.Nerika Palhares from Angola is a freshman majoring in Marketing Communications at Berkeley College in New York, New York.
Why did you decide to study in the USA?
I decided to study in the United States because this country is known for the quality of higher education.
Why did you choose Berkeley College?
I chose Berkeley College because of the extraordinary program of study that prepares the students, international students and American students alike, to be successful in today's world. There are also many offices on campus to help and guide students.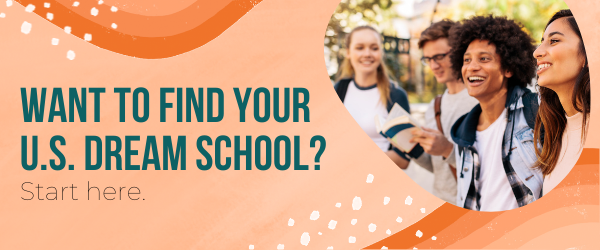 What do you like best?
What I like the best about my college is that Berkeley College students benefit from the assistance provided by career services. These specialists have assisted me with many things, including my resume, interview preparation, career counseling, etc.
What do you miss most?
I miss everything. Home is home. I miss the food, which is completely different from here; I miss my family, and the TV program, Vitrine, which I hosted back home.
What was your biggest surprise?
I wasn't surprised about the education, but the lifestyle in the U.S. is very different, especially in New York. The New York City public transportation and people are great. Plus, New York is always awake!
... your biggest disappointment?
I don't have any disappointments; I love this country!
How have you handled:
... language differences?
I took it day by day. When I first came to the U.S. my best friend was gesturing. But, over time, I have become more comfortable using words to communicate.
... finances?
In New York City you can find the cheapest to the most expensive version of anything—it just depends on how much you want to spend/your lifestyle. It is up to you.
What are your activities?
I love going to movies and doing things to keep improving my English. I also have gone to some basketball games!
How easy or difficult was making friends?
I am super friendly. It is not hard for me to make friends, but I also think that Americans are very friendly people.
How relevant is your U.S. education to your personal goals and to the needs of your country?
I want to become a marketing professional. One of my dreams is to work at a TV news channel, like CNN. I want to bring awareness to the environment of my country.
What is your advice to other students who are considering a U.S. education?
I would advise students from every part of the world to consider studying in the United States! You will not be disappointed! You will be surprised and amazed by the world after graduating with a U.S. education.