By Brianna Burrows
One of the major concerns raised, once deciding to study in the USA is, where to find scholarships for international students. Luckily, there are many options for scholarships and other financial aid for studying in the USA. Check out some the resources below:
Your Chosen University
Many schools have scholarships specific to the school and the program you want to study. It is best to research which schools have the most scholarship opportunities for which you'd be eligible prior to applying. Once you have decided which school is best for you, speak to your chosen school's financial aid department as they can provide you with resources for applying to your school's specific scholarship.
EducationUSA is part of the U.S. Department of State's network of international student advising centers that promote U.S. higher education to students around the world. Their website provides a wealth of resources for international students. They also have a scholarship search engine that lets you search based on your degree level and location of where you want to study.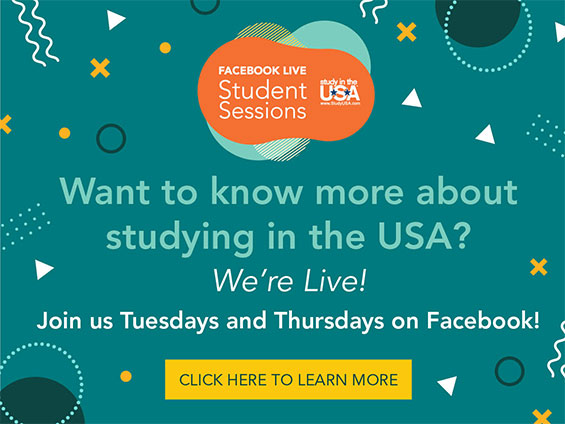 In addition, many foreign government sponsored scholarships are available to international students who wish to study in the USA. These programs can vary based on the country, the program you are studying, and the degree you are seeking. For more information, go to: https://educationusa.state.gov/us-higher-education-professionals/recruitment-resources/leveraging-scholarships or contact your closest EducationUSA Regional Educational Advising Coordinator (REAC) in your region.
International Scholarships is a site that provides a comprehensive list of financial aid, college scholarships, grants and loan programs to students wishing to study abroad. Using their "Quick Search" you can find scholarships and financial aid based on the program you are studying and the country you are from.
Guaranteed Scholarships is a site that provides students with the ability to search for scholarships, grants, and financial aid that are unlimited in number, require no interview, no essay, no portfolio, no audition, and no competition, or other secondary requirements. Generally, most scholarships will have some minimum requirement.
When looking for scholarships make sure to verify with the organization that is providing the scholarship, that it is a current and active scholarship.
Studying in the USA doesn't have to be expensive with all the opportunities for scholarships.